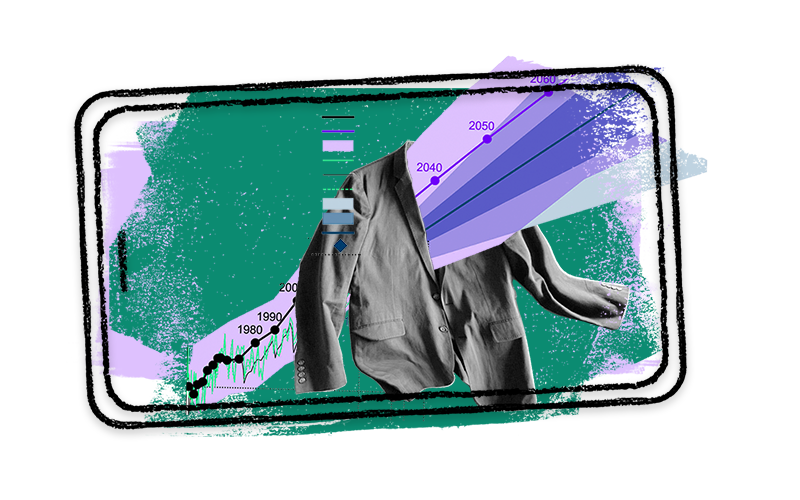 1.

Are You Kidding?
Subject: CONGRATULATIONS! DO NOT DISTRIBUTE
Eliana Raz,
You have been selected as a Pioneer: one of the chosen few to be admitted to the off-world colony on Themis.
Agipan ranks your documented public behavior and private records with a current value of 1,132 Merits: exceeding the threshold for eligibility for the Pioneer program. Combined with your valued technical skills and identity metrics, your responsible life choices during the ongoing climate crisis have designated you as a valuable addition to the population on Themis. We are excited for you to join the next frontier of humanity's journey!
According to your verified profile, you do not have an immediate family or spouse, so this invitation is for you alone. Extended family and friends may not accompany you to the new world.
This notification of your selection should be concealed with the utmost secrecy. Public interest in Themis and the Pioneer program is extraordinary, and your discretion is required for the selection process to continue. For the safety of you and your loved ones, please do not share this email or any future correspondence with anyone.
The Agipan onboarding committee will guide you through the next steps as you prepare to leave the Earth behind. Pioneers may experience a range of emotions when they are first selected. Our team of experienced counselors is available if you wish to talk to someone about this exciting news.
"—And then it says to check my Agipan dashboard to begin enrollment," Eliana finished, reverting to her normal voice after delivering a ruthlessly upbeat rendition of the email.
Naomi sunk into the driver's seat, pressing the phone to her ear in contemplation. She wasn't rattled, per se, but it was after midnight and she had been entirely focused on the job at hand until her phone rang, a number she had only given her sister for emergencies.
The night was one of those oppressively hot ones that turned your blood to molasses. They used to be unheard of in London. Naomi bathed in the AC of her rental car, thunking her head against the window, incredulous. Outside, a miasma of figures drifted by, sweaty thighs and shoulders glimmering under street lamps. What time was it in California? She tried to recall the last time they had spoken. After the last big fire in San Jose? She couldn't keep track of all the fires.
"You're doing great at the 'utmost secrecy' thing," Naomi finally replied, while staring at the apartment building across the street. A pair of white columns framed the heavy door to the ornate townhouse, ventilation grills and solar panels bolted onto its facade like barnacles.
Eliana laughed. "Yeah, well, I wasn't going to just ghost you. Seemed like a bad idea to cross a secret agent."
"That's not what I do," Naomi murmured.
"What are you doing right now?"
"Sitting in a car. Waiting for a guy."
She could practically hear Eliana grin. "So you're on a stakeout. In London. Totally secret agent."
As if on cue, a man with salt-and-pepper hair wearing a green blazer emerged across the street. "Shit," Naomi said, quietly stepping out of the car into the humid air, casually following him down the sidewalk. Her heart hadn't stopped pounding since Eliana said "selected." After three years of trying to find the Portal, she tried to sound calm as she asked, "Will you go?"
Eliana's breath caught on the other end of the line. "I mean... I guess I have to, right? I never really loved the whole ranking system... I just wanted to do my research and help people, but there's always that idea in the back of your head, right? That you'd be rewarded for it somehow."
"Is it really a reward to be shipped off to another planet?" Naomi was speed walking to catch up with the man, Bryan Lambert, a British investment agent who walked with the carefree gait of a rich idiot.
"Are you kidding? It's the coolest thing in the world," she exclaimed, "The universe? And I'll get to see the Portal everyone's obsessed with." She sounded like a kid convincing her parents to go to Disney World, somewhere they had never been when they were little, that's for sure.
Up ahead, Lambert strolled through the glass doors of a sleek tower faced with vertical gardens— a harsh contrast with the dilapidated AC parlor across the street where people packed in for municipal all-night cooling. She followed Lambert through the bourgeois crowd occupying the lobby, trying to execute that blithely content smile of the wealthy. Naomi's leather jacket covered up her tactical vest and shoulder holster, but was drawing stares from the eco-conscious socialites. She grinned back at them, flexing her arms in the familiar, full-grain leather that was increasingly hard to find. She cut her hair short out of practicality and wore wigs when needed. Effortlessly cool and forgettable music cooed from vintage speakers, trying to pull her over to the bar and into a nightlong scene. But she was only passing through.
The Dovecote was one of those all-day cafés where the food and furnishings were curated to be perfectly sustainable. People who could afford that kind of thing gathered to discuss humanitarian aid and get sloshed on local organic spirits. Naomi tracked Lambert's green blazer through the crowd of trust-funders, whose rankings were surely in the top tier of Agipan's database.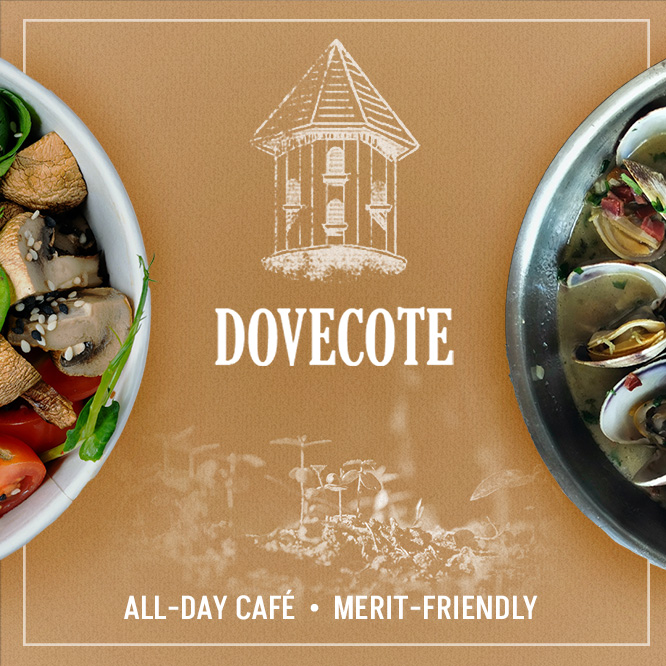 Everything factored into the Merit system. It crunched the numbers on your purchases, bills, and public behavior to determine how much you, personally, were contributing to the ecological collapse. Most people couldn't avoid unwanted penalties to their scores every time they ate breakfast or put on a shirt, but in the carefully curated environs of The Dovecote, people could eat and drink without consequence, using all their socio-economic advantages to edge closer to 1,000 Merits: the minimum threshold necessary for invitation to Themis, or Planet B, as it was often called.
She slid past two business casual bros flaunting their work in carbon capture, even though either of them could slap a phone on the table to compare Merits. "So, what are you doing with the carbon after?" asked one, taller and blonder than his friend.
"Oh, it's great," the other replied. "We're using it to make concrete blocks for gravity storage. Big robot cranes. Drop them from way up. Spins a turbine — whoosh — carbon negative electricity."
"Sounds like a lot of transportation costs. With our bogs, it's very natural, you know. Better than trees at pulling the stuff out of the air," he smiled slyly, "but of course, we're collecting just enough peat for kilning barley to make…." They clinked whiskey and laughed.
"Naturally. Are you going to eat that?"
"Hmm? Oh, of course!" the blonde responded. "The mussels are farmed right over in Cornwall."
"Well, if you want, I've got a tupperware in my bag."
"I'm just going to post this," he replied, aligning a phone above the mollusks. "Your video this morning was great. Donating all those clothes? Must have knocked some points off your score, maybe enough to go exo?"
Naomi rolled her eyes. Exo (as in exosphere) was the most desirable tier of Merit ratings, potentially qualifying one for admission to Planet B. The tiers were named after the layers of the atmosphere as an overly cute visualization of blasting off to space. She knew exactly how many Merits Lambert had, but was surprised that her sister had reached the elusive threshold and been selected.
On the phone, Eliana was also grappling with this fact, "I just started this new job, and my research has been going really well, so maybe that's why they chose me? I did notice a big shift in my score recently."
The algorithm factored in your genetic contribution to the new population and any particular skills you would bring to the table. Naomi had been investigating this process for some time and suspected that somewhere along the line, a human could also put their thumb on the scale. Maybe there was a particular reason Agipan wanted her sister, or it could just be what Naomi had always known: "You've always excelled at being good," she told Eliana as she followed Lambert onto a second-story roof deck.
"No one made you do… what you do," Eliana replied.
"Well," Naomi ground her teeth, "someone had to take care of you and Mom when things got bad." She watched as a woman significantly younger than Lambert made small talk with him by the railing. Her silver dress was probably made out of recycled bicycles or something, and it reflected the orange string lights overhead. The city was mostly dark, to save electricity.
"Don't try and guilt me about this," the voice in her ear continued. "You didn't even come to Mom's funeral."
"Well I paid for it didn't I?" Naomi snapped. Eliana had been volunteering in India between semesters, with barely enough funds to get home. She had always been a selfless light amid the chaos. Everything always worked out for her: grants, scholarships, now this. All given to her and predicated on someone else picking up the tab.
"You know what, Ellie? We haven't seen each other in two years, so I don't really care what you do. Go enjoy your new planet."
In the silence that followed, Naomi listened to the clinking of bamboo cutlery and dissonant chatter on the balcony. "Wow," Eliana finally replied, "Good luck breaking some guy's knees or whatever is in the job description these days."
"Look, don't hang up," she reconsidered. "I've got clients who would pay anything for a tip on the Portal's location."
"I didn't call you to pimp my accomplishments or ask permission — this is just a courtesy. It's bigger than us. The colony is a second chance for humanity."
"Maybe." Naomi didn't have much love for humanity. "And maybe you just want to feel special and play scientist while the rest of us fight for scraps on Earth. This is perfect for you, huh? You get to escape into an expensive bubble and be a hero."
"Goodbye, Naomi." She hung up.
Exasperated, she stormed over to Lambert and interrupted his flirtation with the young woman. "Hey, Bryan..." She stretched out his name until his attention was on her, "I know you came here to celebrate a new acquisition of batteries, but I've got bigger news for you."
He looked around nervously at the mention of the batteries, because, as she well knew, Lambert's energy company had a habit of buying dirty batteries from offshore burn sites and reselling them as clean energy. Despite the bans and moralisms, there was still oil and gas lying around, and money to be made by burning it in international waters and selling it with the help of laundry men like Bryan Lambert.
"While I'm sure your stocks would tank if word got out that you were lying about your supply chain—"
Lambert sputtered, trying to interject.
"I know that what you really care about are your Merits." She gestured vaguely around them. "That's the real currency here, right? Good old boys using scorecards to make yourselves feel special. Would you even go to Planet B if you were selected?"
One of Lambert's clients was Agipan, keepers of the almighty Portal and voracious purchasers of colonizing equipment. Presumably he didn't sell them dirty batteries, but maybe they wouldn't even care. He was yet another cog in Naomi's three year inspection of Agipan's machinery. She hadn't found the Portal, and didn't have much hope that Lambert would lead her there, especially now that a better option had just called her up.
The young woman next to Lambert glared at Naomi, "Bugger off, lady. It's not his fault you can't keep your Merits up."
Her drink was taller than she was, and her winsome smile at Lambert just made Naomi more eager to ruin his night. The girl was pretty and young and other adjectives that Naomi couldn't remember the feel of."
"He is up there, huh?." Naomi leveled a finger at the man, "You and a few other idiots in this place all waiting to be selected. It's enviable." She smiled wickedly. "Which is why it's too bad there's more than just the batteries… I've seen your records. I have receipts for your price-gouging in the face of heat waves — not sure that's the kind of person Agipan is looking for. Then there's your LEED-certified townhouse and the mansion where you actually live. Where you shot trespassing migrants last year. And the yacht registered under a shell company."
Lambert unsquished his face and looked like he was preparing to speak, so Naomi cut him off, "I thought you might be able to offer me something valuable in exchange for my silence on these matters, but I don't think you have anything I want anymore." Eliana was going to lead her to the Portal whether she answered her phone or not. This sniveling huckster wasn't worth her time. "So I just leaked everything to the press a few minutes ago."
The young woman gasped, her face illuminated by her phone, which presumably showed Lambert's Merits plummeting towards oblivion. "Hey, baby," Lambert turned away from Naomi, "I'm rich, yeah? Do you have any loans I can pay off? A favorite charity?"
She wrinkled her nose. "With your dirty cash? No thanks."
The real reason everyone came to The Dovecote was to monitor each other's scores — to boast about the day's accomplishments and gawk at sudden twists of fate. Naomi heard murmurs around the restaurant as Lambert stood there slack-jawed.
As she walked out, it was clear that the diners had forgotten the locavore hors d'oeuvres in favor of nuclear schadenfreude. She stepped quickly down the stairs to the first floor and into the sweltering night, where the possibilities cascaded into the distance and echoed back like rising tides.