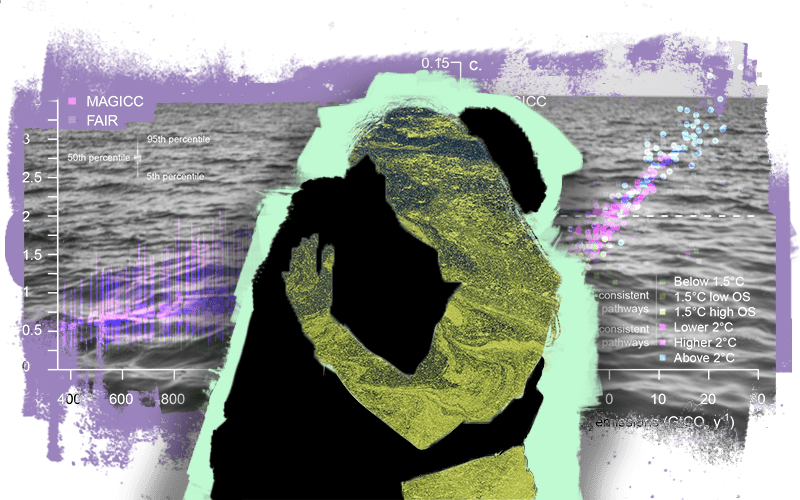 12.

Welcome Party

Not for the first time, Eliana wished she could speak to plants. But the nebulous whorls of algae remained silent. She understood that this was the reason she was here, not because she cleaned her yogurt containers before putting them in the recycling or her work for the San Francisco Bicycle Coalition. She was here because her genetically-edited microalgae could increase biodiesel yields tenfold.

Everyone on Earth dreamed of being where she was. She had lain awake imagining the beautiful alignment of technology and theory on a blank canvas; jealously reading about other researchers being plucked up from their lives to work here. Now she was standing on an alien world with an unlimited budget for her dream project, and the stupid Nannochloropsis gaditana would not cooperate.

Pond Four was performing the best, but none of the algae were yielding as much as their counterparts on Earth. The appeal of algae biofuel was that the little guys sucked up CO2 from the air and created biodiesel and other useful proteins, but on Earth, the energy costs weren't worth it when you scaled it up to population-sustaining levels — at least, if your goal was to make money. Even with her genetic improvements, the carbon sequestration was minimal and funding for "green crude" had vanished after early experiments failed to turn a profit.

When she got the selection email, she really thought it was for the sum of her life's work. The many data points of Eliana Raz. But during her preparations to leave Earth, Agipan's team asked her to enumerate what she would need to implement her research on Themis. When she arrived, she was entranced with the utopian efficiency of Betaville. She imagined pools of her algae purifying wastewater and capturing any unwanted emissions, sustaining fish farms and producing biofuel in a perfectly closed loop. She would iron out the problems. It was a new world, new atmosphere, new gravity — anything was possible!

Unfortunately, the algae did not agree. There were so many variables to account for, and while Eliana had plenty of reassurance from her colleagues, she still felt like a failure; like everyone was just pitying the sad algae girl while they wove their own fantasies into being. She was one of 822 people selected to represent the best of humanity. What if she didn't prove herself worthy? Would they send her back?

It wouldn't be that bad, she supposed. Themis was a desolate place: mostly ocean, with rock and prairie erupting in mottled archipelagos. There were primitive lifeforms — aliens, she reminded herself — but she missed the enveloping rush of life on Earth. The weeds that burst from sidewalks, and the avian symphonies you couldn't escape, she could feel their absence everywhere. Plus she kept thinking about everyone on Earth she had left behind. The people she had left to fend for themselves during planetary ecosystem collapse. If she could wrangle anything useful out of her research, which planet deserved it more?

Footsteps clamored over the hill and a pair of colonists ran past her, back towards the city center. Eliana shrugged to her colleague stationed at Pond Three, a burly Egyptian named Youssef, who reminded her that there was an arrival today. Maybe there would be someone who could speak to plants.

They hiked back towards Betaville, following a utility road until they saw the ocean rear into view. The colony sat just uphill from a sandy beach, though it was too cold for swimming. Eliana wasn't sure you could have a utopia without swimming, but fortunately there was work being done on geothermal heating and climatic terraforming. Though the beach would always be a little weird since it was dominated by a forty meter black sphere floating just above the water's surface. The Portal undulated with inky shadows and refracted light, showing the depths of the Atlantic Ocean as viewed through cosmic fog.

As they got closer, Eliana saw a crowd gathered at the receiving platform: a jetty of metal rollers that caught incoming transports and allowed them to be ferried ashore. A bright yellow shipping container sat there dripping in the dusky sunlight. Of course, it was really a high-tech submersible like the one that had brought her to Themis a month ago. She heard murmuring as they approached, and she ignored a bevy of stares as she pushed to get a look at the arrivals. There was a scruffy little man who kept staring at the sky as he conversed with the receiving crew (a sure sign of a new arrival) and a tall woman who wasn't wearing the standard-issue jumpsuit. She was wearing a black vest and jeans and staring at the crowd like they were rowdy toddlers. No, she was staring at Eliana. It was her sister.

Silence enveloped the group and Eliana had no idea what her face was doing, why Naomi was standing in front of her, or why they were hugging. It was happening to someone else, and the colonists were applauding politely like an audience on one of those old TV shows. She didn't think they had ever hugged as adults. Naomi was so tall.

"What the hell…" Eliana whispered in her sister's ear, "are you doing here?"

"I thought you could use some help," she replied, appearing to hold back tears and emotions so persuasively Eliana almost bought it. Then, stepping back to address the onlookers, Naomi announced "I came to find my sister. I didn't like how things were left between us, and I wanted to see if this place was all it was cracked up to be." Naomi could summon a knife-sharp gravitas, Eliana knew, but only for a moment, before she grew full of herself. "Your security has some big gaps, that's for sure. Maybe my friend and I could offer some pointers."

Eliana realized there was another newcomer standing just next to them, a petite, brown-skinned woman with glasses who nervously clutched her arms around a Sonic Youth T-shirt. She was distractingly cute, and Eliana almost forgot what was going on.

"We should send them back!" a voice snapped from the crowd, instigating a clamor of opinions. Given the community discussions that mired even the smallest decisions in Betaville, this was going to take days to sort out. Youssef was staring at her, reading her apprehension, "Eliana, can she be trusted?"

She looked at Naomi, about whom she knew too much and too little. A painful reminder of how their family had disintegrated over the years. She'd been sickened by Naomi's selfishness and materialism when so many needed help, and barely kept in touch until… that phone call. "I… I don't know," she stammered. The crowd swelled with pointed fingers and shouting. A silver fish flopped out of the Portal and into the primordial sea.

Someone from the receiving crew spoke up, "They weren't sanitized or searched before they came. We should quarantine them while we sort this out." He cleared a path with the help of the bearded newcomer, and Eliana found herself walking along the beach with Naomi and her friends.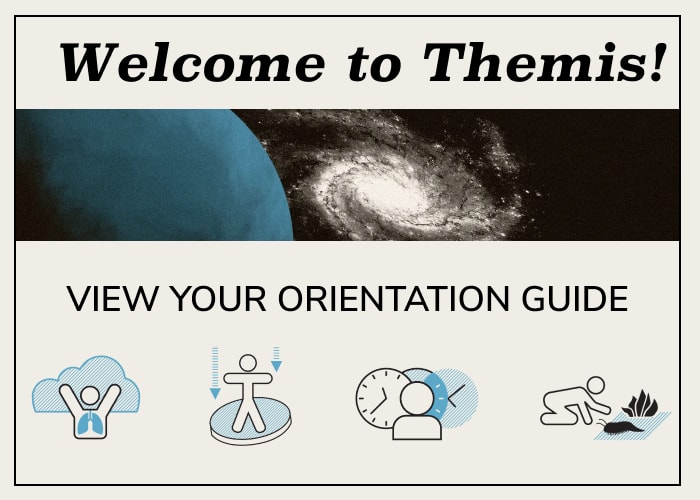 "Well, that went about as well as I expected," sighed the man, who introduced himself as Duncan Tupper. Naomi and the other woman were walking behind them, and he whispered to Eliana, "We've prided ourselves in avoiding the need for jails or armed security here, as you know, so there's not much to really enforce a decision with these two. My hope is that they can simply join the colony."
"Are you with Agipan, then?" Eliana asked. "You seem like you know where you're going." Which was true, he was leading the group past Betaville in the opposite direction of the algae farms, toward a weather station that dominated the sky with its prickly antennae.
"I was on the Resolution Council."
She laughed, "Oh, so it's you I have to thank for the weekly sharing circles and these dorky uniforms." She gestured at their matching blue jumpsuits, hers stained green from the farm, his stiff and unwashed.
"Yeah, aren't those a little culty?" Naomi's friend asked, catching up to them. "I'm Maya by the way."
"Nice to meet you," Eliana nodded in response. "You'll see some more customized outfits in the city."
"Alright," Duncan smiled, "We want people to dress however they want. But the suits give everyone a blank template to start from without any cultural or gendered relics from Earth. The jumpsuits are also a survival measure until things are more established. Ballistic nylon, hydration system, vital monitoring…"
"Everything is monitored here," Eliana explained, as she battled the stiff wind to keep her dark curls out of her face. "All the buildings and vehicles are hooked up to a smart grid that monitors energy use and directs excess heat and electricity wherever it's needed." They were approaching the weather station, which overlooked the gray sea like a Lego set abandoned in the wilderness, an assemblage of hexagonal bricks and beams atop a squat bluff. "When I got here, I was so excited to be done counting Merits, and being paranoid about how every little thing was going to affect my score. But everything here is still quantified and fed into algorithms. What you eat, who you work with, where you walk in the city..." she looked awkwardly to Duncan, "It's kind of exhausting."
"That's systems theory," he shrugged. "Civilization involves a lot of variables. We're starting out with a fresh slate here, and tracking the evolution of the system from the beginning." He gestured at the colony behind them, nestled among hills. "Centrally-planned communities always fail because they attempt to simplify reality into a state-issued map. Our map is so precise and mutable that it can meet every desire and need. In another generation, it will be routine and mostly automated. We won't need money because we'll know how to best allocate resources."
"Not that there's money now, it's more like a research outpost," Eliana whispered.
"You won't have to worry about where to work or how to spend your time because you'll be assigned a position that maximizes personal fulfillment. There won't be traffic or housing scarcity because our cities will be shaped to fit our movements and population."
Maya glared, furrowing the skin between her immaculate black eyebrows, "How can you say there won't ever be housing scarcity?"
"Because procreation will be highly regulated," Duncan replied simply.
Naomi spoke up from behind them, "Sounds like a real paradise you've found, Ellie." Her tone was just as Eliana remembered from when they were little, like an itch on your neck that you just keep scratching and scratching.
"Did you really come here to find me?" She whirled around.
They locked eyes and she heard a heavy clunk over the din of the sea. Someone else found an answer before Naomi. "I'm afraid she did not."
Standing in the door to the weather station was Oliver Park, unshaven, but still the handsome face they all knew from interviews and magazine covers. The Korean-American wunderkind turned reticent businessman. Eliana felt like she had grown up with him, even though they had never spoken.
"Naomi Raz," he paired each syllable with a step toward them, "We've fended off several of your cyberattacks and inquiries into Agipan. Emmerich and his conglomerates are getting desperate. But I bet you're expecting a real bonus for finding your way here."
Eliana looked at her inquisitively. "My employer," Naomi admitted.
"To be honest, it was a concern during your selection," Park said to Eliana. "But we're glad you're here now." He clapped a hand on her shoulder and smiled radiantly.
"She doesn't belong to you, asshole," Naomi rasped. "And I've worked for a lot of people over the years. You want me to stay quiet about your underwater bubble? Maybe you pay me like you pay the old fisherman who really discovered the Portal."
"What?" Eliana exclaimed.
Duncan looked at his boss curiously. "So that's why we've been considering the Portal unstable," he mused. "Because you really don't know how it originated."
Eliana's eyes bulged. Park nodded. "We have theories. But I think it's too late for that kind of agreement, Ms. Raz. You already told your employers where to find the Portal."
"That phone call at the shipping yard?" Maya exchanged nods with her sister.
Eliana felt her fingers digging into her palms. "Which is it, Naomi? Did you come here to look after your little sister, or to rat us out to your boss?"
Her pause told her enough. Eliana was sick of people staring at them, and furious that her own sister might have ruined what they were trying to build here. It was obvious that neither of them belonged here. The algorithm had screwed up and the repercussions were already spiraling.
A noxious silence spread until Park spoke up, "Our people on Earth are rolling out some extra security." He gestured to the weather station and its open door. "For now, would our stowaways be so kind as to wait inside while we determine how to handle your arrival? You could be carrying a deadly disease for all we know."
Eliana grimaced, "Sounds about right."
Park started back toward the city with Duncan. "There's some food and water inside," he called back. "Someone will be back soon to check on you."
"I thought this place didn't have any jails!" Maya shouted.
Naomi looked as bleak as the landscape. "I'm sorry," she admitted. "I couldn't just let you walk away."
"Well, then I'm sorry too." Eliana turned around and followed the trail of footsteps back towards the city. She recalled her previous life on Earth, when she had hope for her research, love for her friends, when everything she touched seemed to blossom. A planet that had nurtured her since birth. Now she was useless and failing on Themis, and an unwanted ghost from Earth had followed her.