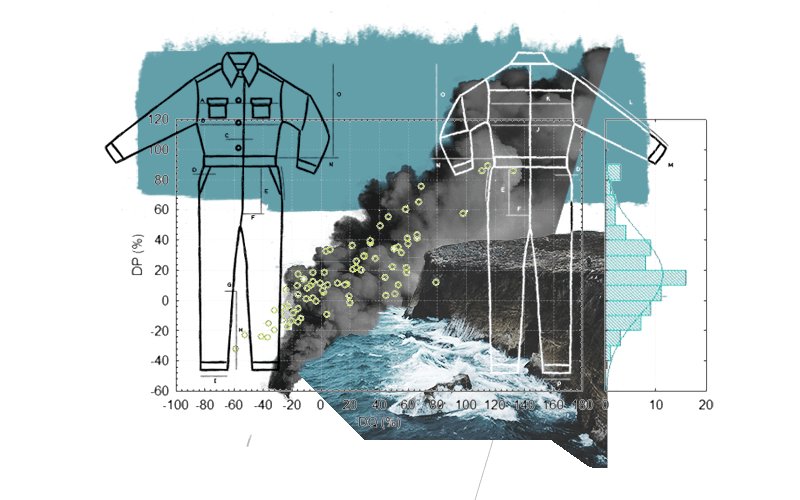 13.

How Can You Sleep at Night?

Inside the gloomy weather station, Naomi watched the lashing flames of a pellet stove and counted loops of cable draped from the ceiling. It felt like a dingy hunting cabin except for the smattering of computers and million-dollar hardware. She could feel the hours of planning and custom fabrication that went into this stuff. A city of nerds and IT geeks on the mother of all camping trips, setting up their dream systems. But the only resident now was a remotely-operated nurse drone lurking in the corner, waking now and then to examine the stowaways from Earth.

Maya was climbing the walls a bit, but Naomi knew how to shut down and wait if the situation demanded it, as it had in desert foxholes, strangers' apartments, and a hundred other empty corners of the old world. But this was Planet B, Themis — titan of order — and they were its first prisoners.

Ostensibly they were being screened for infectious diseases, while the colonists enacted some sort of kangaroo court to decide what to do with them. But after spending five minutes with Duncan, she knew how important it was for these Themesians to feel good about themselves, so this quarantine also let the colonists avoid naming this as what it was: a jail. So she played along. The building wasn't exactly secure, anyway. When Maya asked if Naomi could devise an escape plan, she listed five. But her thoughts were elsewhere. After crossing the galaxy to make amends, she and Eliana had simply found something new to fight about.

Naomi wasn't the loyal spy that Park painted her as, but she didn't feel any hope for his burgeoning colony either. The place stank of seaweed and metal shavings and she missed the furnishings of her dying planet. Cobblestone streets with café chairs. Hotel bathrobes. Calfskin boots. Next-day delivery. The smooth curves of a Mercedes in a private garage. Parmigiano Reggiano. Who would trade Earth's cities for this dump? A pair of colonists in matching jumpsuits and surgical masks came to deliver cots and two neatly folded uniforms.

Naomi stared at the gray ceiling for hours, listening to crashing waves until sunlight crept along the floor. She looked at the freshly-issued jumpsuits with disdain, but her clothes were rank with tropical sweat that had ripened in the transport yesterday. The fabric felt tough but forgiving as she pulled it up her legs. A tag bereft of the usual regulatory information still informed her it was a hemp/nylon/lycra blend and to wash it cold. She gazed out the window at the brightening sky until Maya began to stir. A metallic knock echoed at the door, and in walked Duncan Tupper, lugging a basket and waving sheepishly.

"Everyone up?" he chimed, like he was their camp counselor. "I'm technically quarantining too, but they gave me a different, um, accommodation in town. I brought some eggs and toast."

Maya slumped out of bed, stretching in her underwear. "You have chickens here?"

Duncan nobly averted his gaze as the diminutive reporter zipped into her own jumpsuit. "Yup, imported from Earth, of course. The native lifeforms are very primitive. Mollusks, arthropods, that sort of thing." He smiled through an awkward silence, eagerly waiting for them to ask about the arthropods. "We've got pigs and goats. There was a two-week debate about cows, but we have a herd arriving over the course of the next couple of months."

They spread the food out on a worktable littered with maps and folders, chewing their eggs in uncaffeinated silence. Maya looked at Duncan, "Coffee?"

He shrugged. But Maya's curiosity had booted up anyway and she began lobbing questions at the former professor, who was all too happy to answer them. Naomi toyed with her fork and half-listened as Duncan painted them a picture of life in Betaville.

Rotating political appointments and work positions — of course. Therapeutic conflict resolution — yup. Shared community spaces and tools — naturally. Naomi perked up when Duncan got around to the colony's smart grid. It sounded like everything from groceries to waste water was hooked up to a central network that optimized performance, and she knew that any such system would have vulnerabilities. Her eyes drifted over to the hibernating computers in the weather station. Maya's pencil blazed across a notepad as the man blathered.

Naomi thought it all sounded so fragile. Emmerich was probably closing in on the Portal as they sat here. He surely followed the path traced by the Pegasus as it left Freeport, but would he ever imagine that the Portal wasn't the ship's destination but an underwater way-stop invisible to satellites? Probably not without her there to do it for him. But still, there was some possibility that the armored fist of Earth's old guard was currently plummeting toward this little science camp.

Eventually she could take it no more. "Do you really think all these plates will keep spinning forever?"

Duncan stared at her, perplexed.

"You can't expect everyone here to stay in line. Eventually someone will get fed up with your 'perfect system' and break it in two. Or else go off and start their own city."

Duncan nodded. "The algorithm selects for compliance, to some extent. We fully expect things to evolve in subsequent generations, but we're starting from ideal infrastructure and building a framework for cohabitation with the environment."

"Skipping the dirty part of the industrial revolution," Maya translated.

"Benevolent aliens arriving with the magic of renewable energy." Oliver Park appeared at the door. Maya quietly drew her arm over the pile of notes she had taken. He was wearing the same blue jumpsuit as all the colonists but still glowed with the inhuman sheen of a billionaire with unlimited skincare resources.

Maya laughed. "Yeah, that is how you would see yourself, huh?"

"It's not about me." Park smiled handsomely. "Especially now that I'm here, I'm just another colonist."

Naomi raised an eyebrow. "So all your money back on Earth...?"

"Will continue to pay for operations here." Park surveyed the maps and charts around the room proudly. His rise from immigrant roots to literal world domination was well known, but Naomi observed that somewhere along the way he acquired the aloof posture of every silver spoon narcissist she'd ever worked for. Despite that, he could switch to an easy, salty charm when needed. "There's nothing more important. Just wait till you see the city," he smiled.
"I guess this means our quarantine is over," Naomi observed.
"A clean bill of health," Park agreed, "but your suitability for the colony is still being debated by the Steering Committee."
Maya pushed away her plate suddenly. "What a joke. If the Committee is anything like Agipan, it's a smokescreen for your own little desires, Mr. Park."
"Ms. Dorado," he sighed. "You were always a critic of our work."
"Of you," she corrected. "There were so many unknowns about the Portal and Themis, that I was willing to see how things played out. But you wanted it that way. To keep ordinary people scurrying around like ants under your magnifying glass, picking and choosing who gets admitted to… to this terrarium where you can sit back and pretend that you did the right thing for everyone."
"Emissions plateaued on Earth. The Lottery increased adoption of sustainable tech." Park crossed his arms as if to settle the matter, but Naomi thought he looked smaller and meeker than in the videos.
"Fuck that! You don't get to feel good about yourself. Not when Earth is locked in a death spiral and billions of children will lose the ability to eat and drink and grow up safely. All your donations back on Earth. You were making so much money from Agipan that you couldn't give it away fast enough." Maya was flushed and fuming. "All those photoshoots with Lottery winners were just an excuse for you to indulge your savior complex. Just like the Pan phones and hyperink displays — 'Oh, yes, I'm helping everyone keep their productivity and doomscrolling up without feeling bad about e-waste!'"
She swept her arm dramatically, "'Just pay me a monthly fee to be eligible for salvation and remember that I'm the one who built the Portal.' Except you didn't! You're just a rich fuck who stumbled into an aberant wormhole and kept it to yourself."
Park was silent, then said philosophically, "Many people have suggested that a utopia should consist entirely of women. And our models do bear out a certain behavioral preference for women. They're rational on average, less prone to outbursts and aggression. But—" he gestured at Maya, "There are always exceptions."
Naomi looked at Maya, mutely checking if now would be a good time to drive a jam-covered table knife into the CEO's bicep. But she shook her head and Park continued. "And yet, here you are! When so many can't be." He exchanged a curious look with Duncan. "A reporter? Really?"
Duncan shrugged and avoided the stare Maya was directing at him. "You might want to check the algorithm, guys," she interjected. "Looks like it missed an asshole. If there are millions more people coming from Earth, I think you'll need to be more selective."
"There won't be millions more," Park muttered. "Not in our lifetimes."
"What about the immigration quotas?"
Park waved his hand, "They're inflated. We can't support a huge influx and maintain self-sufficiency."
"How many people?" Naomi asked. "How many could live here now?"
"The Portal links our worlds," he sat down and drew two fingers across the table until they met, "but we didn't build it. The link could collapse at any moment, and we'd be stuck with millions—or billions—of mouths to feed and the agriculture to sustain a fraction of that. It would be chaos." He pointed to a swatch of gray sky visible through a window. "Look at the horizon when you go outside. Themis is small. The only reason it has eighty percent of Earth's gravity is because the planet is almost entirely made of platinum." He was speaking to them like children; all the charm of his public persona stripped away. "Then there's the exposed landmass..." he gestured behind them, where a map showed a disc of water entangled with archipelagos, "Not nearly enough for the type of immigration people want."
"So my sister was even luckier than I thought."
"Your sister is here because we needed her. Most of the Pioneers have decent Merits, but ultimately we recruit for talent."
Maya stared, uncomprehending, "So all those people hoping to escape Earth, living by the rules your algorithm prescribes… they're living a fantasy?"
"As I already said," Park sighed, "emissions plummeted after the launch of the Merit system: personal and corporate. That was the push people needed to finally put fossil fuels to bed and start caring about each other. Hunger, poverty, hate crimes — all down."
"But you're not really teaching people to live moral lives," Maya sputtered, "you're just holding out a carrot and pretending that you're not a fascist. And the carrot is just a goddamn hologram!"
Naomi had never trusted Agipan to bring her salvation, and she didn't trust Park to do it now. "So, if you won't let us leave," she smiled, "do we get to join your happy little cult?"
"As I said," Park returned her smile, "the Committee is attending to that decision as we speak."
"Well, let's say they decide to keep us here. If my sister is anything to judge by, I don't think your hand-picked specialists will have the stomach for jailing us or the permanent solution. I think I could take down a couple dozen science geeks before they got me." Naomi got up and paced around the table. "And if you let us roam free, I'm sure as hell not going to follow all those rules you've come up with. I mean, it's like the Catholic church without the fun magic bits." She arrived at the computer terminals along the far wall, waking one up to click around. "These things aren't very secure. I checked them out last night. Looks like you weren't worried about opsec on this side of the Portal. I could shut this whole place down if I wanted to and route admin privileges to myself." She turned away from the screen and stared at Park. "Maybe I already did."
Maya looked worriedly between the two of them, but Park didn't flinch. "You're bluffing. But I don't doubt you could cause that kind of trouble."
"She already killed someone," Maya said matter-of-factly. "Back in Freeport. One of the dock workers." She looked pale at the memory but turned her mournful eyes to Park. "I was an accomplice if we're getting technical. So if you let us return to Earth, I won't publish anything about the Pegasus or the Portal. The Bulletin wouldn't want to be a part of that, and it would ruin my career if I didn't go to jail over it.
"If you let us go back, I won't say a word," she continued, "unless you wanted me to — I could write a tell-all about this visit. Something to pump up interest in the Lottery and maintain the image you've been developing of life on Themis." Her face bubbled over with desperation and excitement, a bouquet of gross emotions that made Naomi want to look away. "I didn't sign up to spend the rest of my life here, Mr. Park. I've got family back home: a little sister who's staying at my apartment right now wondering where I am."
Park chewed his lip and sighed once more, dispassionately. "Not a bad idea," he murmured, slapping the table to stand up. "Stay here a while longer. We'll think about it." He pointed to Duncan, "Let's go. And remind me to disconnect those computers from the network."
Naomi walked over to the door and watched the men shuffle down the winding trail to Betaville. The colony grew out of the valley like Christmas morning: metallic cylinders and cubes all nestled together and expanding into grassy fields. Naomi beckoned to Maya, and they stepped outside into the salty air. "You never mentioned a sister before," she said flatly.
Maya's eyes were still wet with tears, squinting into the homogeneous glimmer of ocean and sky. "You're one to talk." She smiled mischievously.
Naomi began a quiet golf clap. "Quite the performance."
"We'll see if it worked," she whispered. Hopefully any surveillance devices were limited to the inside of the station. "There is no world in which he gets to keep deceiving eight billion people. This is going straight to press." She patted the pile of notes she had taken during their breakfast with Duncan Tupper.
She pondered the burgeoning city of idealists. "Maybe he's right," Naomi wondered. "If it's gotten people to change for the better, why throw a wrench into that? You don't know what people would do if they found out. Could be worse."
"I mean, you seem pretty content as a bougie outlaw, but try some empathy for a second. Imagine you're one of those people holding out hope for selection, giving up your belongings and career to rack up points — and it's all for nothing."
Naomi kicked a rock off the nearby cliff overlooking the sea. "I'll be the one without any belongings if we don't get out of this commie playground. You can publish your exposé, and I'll go to a five star hotel in Singapore and forget about being made to sleep on that awful cot last night." She pointed to Betaville and the ungodly sphere that peeked up from behind a cliff, "All we have to do is get back to that transport."
If they hadn't been looking that way already, they might have missed the flash of light that illuminated the gray clouds before the dull rumble of an explosion. Maya turned to her, looking small and fearful as further sounds drifted across the windswept tundra. "Is that… gunfire?"
She nodded slowly, watching a column of smoke climb over the horizon — which was awfully close, now that she thought about it. A whole new planet, and here she was with her irksome sister, the wealthiest man in the galaxy, a surprisingly capable journalist she was apparently just stuck with, and now her employer, come to catch up. "Small world," she observed.