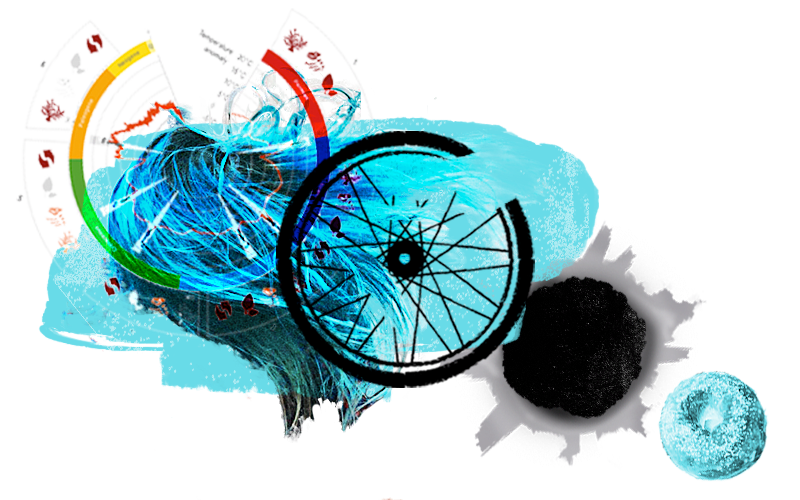 14.

Bagels and Bullets

The morning sun was dimmer than Earth's, but the translucent window that curved along one side of the room still flooded the room with an ivory glow. Duncan's first morning on Themis was laden with déjà vu as he gazed around the room. He recognized it intimately from hours of VR demos and meetings with architects and psychologists back home.

But this was his home now — not this particular apartment, as colonists cycled dwellings like hermit crabs to soften claims of individual ownership — but the planet Themis, where his dreams had taken him so many nights before. The diffuse light was enhanced by the lack of corners in the room. Save for the bathroom bulging out from one wall, the room was entirely round. There was a small bed that he slid out of presently, a desk, wardrobe, and cabinets — all encircled by flexible bands and earthen walls superheated into a thermostatic enclosure.

He opened the wardrobe and smiled at the identical blue jumpsuits waiting for him, but then his eyes fell to the bottom of the closet, where a stack of linens concealed the handgun he had taken from Naomi back in the transport. Should he have turned it over to the reception crew yesterday? He wasn't sure he could trust anyone besides himself to be responsible with the sole weapon on a peaceful planet. Later, he would throw it into the ocean.

After washing away his concerns in the sink, Duncan beamed at himself in the mirror, opened the door, and walked into a spacious common area ringed by apartments like his. The cylindrical dwellings could be plugged together to create larger living spaces for couples or used as exterior walls for central atriums like this. As he knew from Lydia's reports, the locals had taken to calling them Barrels for obvious reasons.

His steps into the common area were registered by various sensors — visual, thermal, auditory — and the overhead lights brightened imperceptibly to attend to the room's rising energy level, for there were a half dozen other colonists eating around a table who waved at him excitedly. There was one man with deep wrinkles on his face, skin leathered from years of outdoor work, but aside from him, the group was all younger than Duncan, bright-eyed twenty-somethings ready to remake the world in their customized jumpsuits: sleeves cut off or festooned with patches. Breakfast went down easy with the knowledge that each calorie stemmed from a closed energy system. The angst of modern life and its environmental toll was gone, carefully pruned away by engineering and algorithms.

The morning whistled by in a swirl of introductions and discovery; the familiarity he experienced in his Barrel resounded through each waste bin, light fixture, and industrially-designed fork — inanimate friends he knew from schematics were rendered transcendently in front of him. Before he knew it, the afternoon was nearly upon them and he had barely stopped questioning his new neighbors about their time in the colony. It was only when a sober-looking colonist arrived looking for Duncan that he realized he had not yet set foot outside.

After satisfying some rote medical exams last night, he was deemed in good health and selected as the most appropriate person to deliver some rations to the stowaways currently locked in the coastal weather station. Duncan was handed an honest-to-God picnic basket, stuffed with some prepared meals and presumably woven from native flora, then led to the beachfront path he had traversed last night. Only now, the chilly landscape was suffused in golden-gray light, and he could linger on his walk to examine the tall grass whispering in the breeze and take in the rough chop of the alien sea.

He was happy to see the stowaways, though he had to abruptly retreat into a corner as Maya got dressed. Naomi seemed prickly as always. He couldn't fault her too much, given their ostensible imprisonment. He didn't like that word and wished it had never been given voice here — still, he hoped his offering of breakfast and company would soften its sting.

This second breakfast lasted nearly as long as the first. He happily answered questions from Maya about the colony and its governance. He told her about the barrels and the integrated computers in every building and road; how the city system monitored energy consumption and shifted capacity to where it was needed, and how the whole thing would scale to link Betaville with the next ten or hundred cities; the shared access to desperate necessities like food and medical care, and the planned economy based on tradable energy quotas. Maya seemed fascinated, he noticed with approval.

Of all people, Oliver Park arrived to announce the results of the women's medical assessment (satisfactory) and proceeded to get into a bit of a yelling match with the young reporter, who clearly had some pent-up views on Agipan's approach to the Lottery. Park looked at Duncan as if their presence was all his fault: "A reporter? Really, Duncan?" He considered how much of the blame was really his, and estimated about sixty percent. The toast was very good. Was that wheat? Or some other grain he tasted?

Duncan nodded along as Park explained about Themisian gravity and population quotas. Naomi made a frankly overstated characterization of the colony's IT setup, and Duncan resisted the urge to start telling her why she couldn't "shut down" the colony from a remote weather station.

Eventually he and Park left, making their way back to the colony, where there was still so much to see. The situation with the stowaways would be resolved soon enough — a useful test for the Steering Committee. The kind of unexpected event that was difficult to simulate.

On the outskirts of Betaville, they passed the industrial zones that made possible the more refined society in the city center. Mechanical parts and construction waste were knolled into a sprawling arrangement of sorted bits and scrap, waiting to be recycled or repurposed by roving drones who would have been the envy of Lego-builders everywhere. A nearby din alerted him to the construction of fresh Barrel units, as workers lashed supports together and poured loose soil into molds. As he watched a team of colonists roll a completed Barrel onto its side, one of them broke away and ran up to him, shedding their hard hat and goggles to reveal Lydia Monroe dirt-smeared and grinning.

She seemed to expect him to say something, and Park looked awkwardly between them. After the contemplative stroll, Duncan was not prepared for social interfacing and certainly did not know what to say at this moment. Park took the cue and waved goodbye before continuing down the road.

"Nice jumpsuit," Lydia offered, as a much-appreciated conversation topic. "Looks as new as the guy wearing it."

"Thanks," he mumbled. "Do you need to help with that?" He gestured to the Barrel being rolled away from the foundry.

Lydia waved away his concern, "Nah, it will roll itself into town once they get the motor hooked up." Then teasingly, "Come on, man! Didn't the plans for that ever cross your desk?"

He supposed they had but just smiled dumbly at her until she laughed. "My shift is practically over, mind if I head back into town with you?"

She led him back to the Barrel plant, where they found a troop of svelte bicycles parked in a neat row and took two of them along a paved road into town. Blustering wind delivered him a hundred new smells and turned Lydia's turquoise hair into a shimmering whirlwind. She had red hair in her profile picture, which was the only version of Lydia he had ever known. He wondered where she got hair dye and noted that her hair was longer too, with black peeking out at the roots. When she turned back to look at him, her face was tanned and distant.

They parked the bikes outside a storehouse, where colonists were picking up materials for dinners and chores. The row of bikes outside were community property just like the supplies inside the storehouse; free to all with the knowledge that everyone would do their part to stock the shelves and lend to their neighbors when needed.

If it weren't for the blisteringly new materials and preponderance of touchscreens, Betaville would have felt like an old country village: people were out hammering at half-built structures, idling in public squares, and a young Korean man was herding disgruntled hens down an alley. The emergent social behavior and commerce were precisely as Duncan had hoped for when drafting the streets they now stood on. Mixed-use buildings, dense streets curving into a matrix of close-knit neighbors. Nothing like the wide boulevards of Le Corbusier's Chandigarh. Here, there was no state to enshrine with monumental architecture, but a system of measurement and guidance so fine-tuned that the people could truly thrive. As long as they respected the system.

Some of the earliest buildings here were constructed from the same shipping containers they used as transports, cannibalized into Cubist residence halls during the first months of colonization. Lydia pointed at one of these multicolored structures as they walked past, "We'll have to come back here tomorrow morning. There's this guy, Owen, who used to be a baker and he's turning out the best stuff: croissants, baguettes, bagels."

"And people come to his residence to get them?" Duncan asked, noticing a hand-drawn flyer taped to a window. "He should be moving that kind of surplus to a storehouse and working out of a community kitchen, and — is that the Pillsbury Doughboy?!"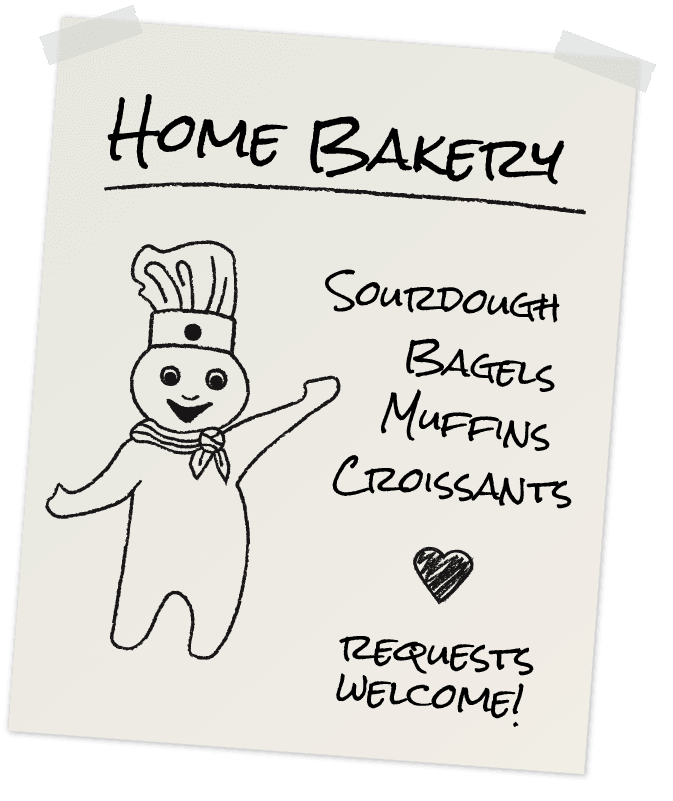 Lydia laughed, "Owen says he has better control over his setup at home, and besides, if I had to wait for his scheduled kitchen shifts I'd go mad." She hazarded a look at Duncan, acknowledging his disapproval. "It's a side hustle — while he's assigned to construction or whatever."
"In a thousand years, people could be telling stories about the Pillsbury Doughboy," Duncan shuddered. "That's why cultural imports are supposed to be approved by committee."
"I think he's cute. Plus, if he's still around in a millennium," she grinned, "maybe our descendants will think of him as some kind of mythic bread god."
Duncan frowned. The colony wasn't that big, and they could have toured it faster, were it not for his inspection of every solar array and waste disposal chute. He walked over the paths of subterranean ductwork he knew from maps, seeking out particular sightlines and architectural details he had designed with the help of the Resolution Council. Lydia attended to him patiently, staring into the distance and absorbing precisely none of the childlike wonder that Duncan was radiating. She grew quiet as they walked, and Duncan wondered if she was nervous about other administrative transgressions that were lurking nearby.
"You know," he ventured cordially, "I understand if things have... evolved since the Resolution. I'm sure it's been hard making a life here, isolated from everyone on Earth."
Lydia was quite a bit younger than him, and often smoldered with the idealism of youth, but there was little light in the way she looked at him now. Her green eyes slumped with melancholy and a pity that he was all too familiar with from the opposite sex. "There are some things we should talk about," she admitted.
"Well, I noticed the residence complex over there is still not connected to the power grid," he observed. "That should have been completed weeks ago, but I guess there's a hold up?"
She followed his gaze to a ring of Barrels alone on a hill, "Oh, that?" she asked, suddenly back from wherever her mind had wandered. "Yeah, Emilio has been delaying the hookup because he's mad at Christina — who lives there. She convinced a bunch of people to vote against a landscape proposal he co-authored, and it's been a whole thing. He wants to blast a path through some mountains; she wants to preserve some old trees growing on it."
"Ah," Duncan said tensely, having failed to hide his rising concern during the explanation. "We're, uh, kind of near the residence they assigned me to, if you want to go sit down and tell me more."
Thankfully, she agreed, and when they entered the sunlit atrium of his complex, it was mostly deserted except for a man doing yoga while seemingly attending a conference call. Duncan and Lydia found a solitary table at the other side of the atrium, where the tension between them could flourish in silence.
He liked Lydia. And their ongoing DMs over the past year must have evinced some mutual friendliness but meeting in person apparently brought with it a mélange of uncertain expectations. They wrapped their fingers around ceramic mugs of water that had been recycled from unspoken provenance and filtered until it was tasteless.
The moment stretched on until they both attempted to speak. Duncan plowed into a concession: "I'm not mad about the infractions and fluctuations in the system. Or the bagels. Everything can be fixed in time, which is something we have in spades." He watched Lydia arch an eyebrow, and course-corrected through his excitement. "Maybe some things don't need fixing!" he tried to convince himself. "We can start the first branch colony like you said. Experiment a little."
The mischievous smile that escaped Lydia's clenched jaw lasted milliseconds. "That's not what we need to talk about."
As Duncan opened his mouth to reply, a profound boom rattled the room and penetrated his bones. It quaked into something like the sound of rain and Duncan's cup shattered on the floor as he found himself clutching Lydia's hand on the table. Yoga Man startled like a stray cat and collapsed into a heap of spandex.
"What—" Duncan began to ask; then scanned the room for an access screen. He jogged over with nervous terror and tapped the screen to call the emergency line. But the screen was black.
Lydia appeared behind him. "The system is down."
"How do you know?"
"I gave them admin access," she said, with no regret but a kind of fatigue, "to everything."
"Them?"
A rattle of gunfire echoed in the distance, and Lydia pointed indicatively. "Listen… this place is special, Duncan. We've built a true commons for the people, and I'm sorry you didn't get here earlier to enjoy it." Footsteps dopplered by outside as Lydia placed a hand on his arm. "You're right that we need some new ideas on Themis. But the Resolution — and Park's Lottery — they're too much. We can't control the people here like programs. We can't leave the people on Earth to starve and fight each other. And listen," she waved dismissively, "they were going to come anyway. I just wanted to make it quick and build rapport with the new bosses."
Duncan growled irritably, "We don't have bosses here."
"No, everyone shares power." Lydia recited angrily. "But that's somehow worse! Each person is a legislator, safety officer, maintenance worker, and more. You've abolished a centralized state with automation, but it just puts even more responsibility on individuals. I came here to escape working three jobs and feeling like I needed to be productive every second."
Duncan stood up, lamenting, "Well, I'm sorry if the work is too hard for you," before running back to his room, emerging moments later with a sweaty brow and a sizable handgun.
"Is that a gun?" Lyida shouted as he raced towards the exit, circumnavigating the downed and cowering yogi.
"I don't know who you let through that Portal," Duncan said over his shoulder. "But they can't stay."
He shouldered open the door and found himself in a torrent of colonists outside. Some were racing toward the booming sounds (downhill towards the Portal) others were running in the opposite direction with overladen packs or peering out of windows aghast at the pandemonium.
Having spent all day wandering the town, Duncan followed a route through side streets and farmland that took him west toward the coast. Tears streamed down his cheeks as he passed by beautiful plazas and tram stops. He wouldn't allow the colony to be overtaken. A burnt carbon smell pursued him as he sprinted full out, heaving through the salty air as he forced himself to keep going.
He was gasping like an asthmatic by the time he reached the weather station. Naomi and Maya stood atop the cliff watching him approach, but he was beyond embarrassment or any pretension of valor. When he staggered up to them, he collapsed on his knees and held out the gun, crying for the first time he could remember. "Please… Please do something."
Naomi plucked the weapon from his hand. "Give me that before you hurt yourself." She ratcheted some mechanics of the thing like they did in the movies and examined it like an old scab. "Your man Park is just as full of himself as my old boss," she looked from Duncan to the columns of smoke in the distance, "and I don't trust either of them to make life better — on any planet."
Maya brandished a notepad decisively. "So, you ready to go home and ruin both their plans?"
The mercenary nodded. "I just have to find my sister first."