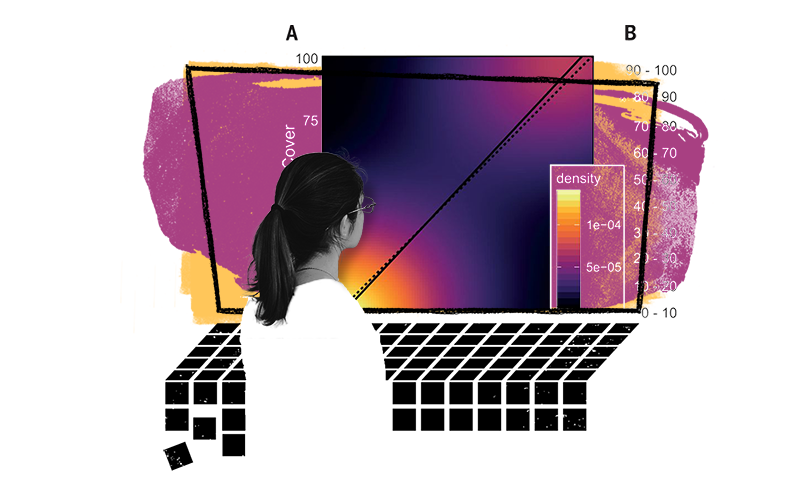 2.

Under Fire

If there had been anyone driving the car, they would have thought she was a nutcase. Heart pounding, plastered with sidewalk grime and sweat, Maya Dorado sunk into the seat with her feet wedged up awkwardly to support her laptop as she read through the draft one more time. The car piloted itself onto the freeway, and the capitol skyline smeared across the window as it accelerated. She felt a pang of guilt about the car but figured the Merit expense was worth it to be the first one to press. This would turn her byline into something that mattered. She felt sick. She hit send.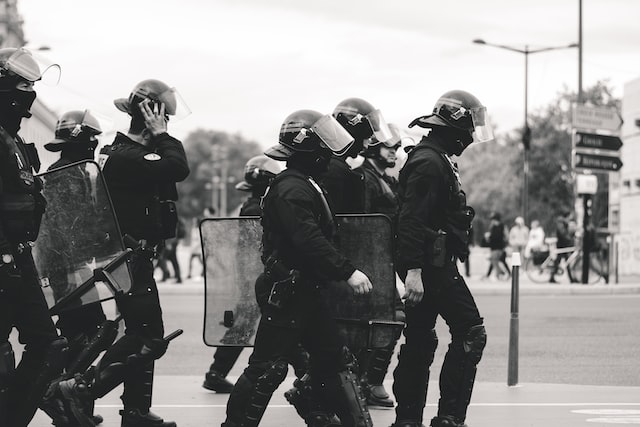 Oliver Park Missing After Senate Shootout
By Maya Dorado
WASHINGTON D.C. — A dramatic Senate hearing was overshadowed today, when a group of armed men attempted to abduct Agipan CEO Oliver Park moments after leaving the federal building where he was questioned by U.S. Senators. Gunshots were exchanged between armed attackers and Park's own security guards, leaving three dead within sight of public protests taking place in the streets.
The Bulletin observed Park leaving the scene with members of his staff. When asked for comment, Agipan did not confirm his location or safety. The surviving gunmen escaped during the pandemonium and have yet to be identified.
A lengthy questioning in front of the Senate's Homeland Security and Governmental Affairs Committee gleaned no new information from Mr. Park about his secretive Portal, nor the Agipan ranking system that continues to captivate the public. When pressed about his choice to keep the location of the Portal hidden and withhold information from world governments, Park called his achievement a "unique trade secret, protected by law as a corporate asset." The motivation for the shooting has yet to be confirmed, but as demonstrated by the tense Senate hearing and protests, interest in Park's portal is intense and evidence supports an attempted kidnapping.
Upon leaving the building via a side door, Park and his staff were assaulted by a group of at least ten men, armed with automatic rifles, who opened fire in broad daylight, slaying one Agipan security guard. Several of the attackers lowered their weapons to engage Park's personal bodyguards in a close melee, while Park himself shouted for help to the crowd of protestors outside the building's main entrance.
In a heroic effort to distract and disarm the attackers, a group of protestors rushed to confront the gunmen and surround Mr. Park in a protective ring. One of these civilians, Chaudhary Khan, said that while he attended the demonstration to protest Agipan's highly controlled emigration policy, he came to the aid of Mr. Park in hopes of a chance to travel offworld.
"I figured if I could help save him, that would mean a lot of Merits," Khan explained. "If Oliver Park gets killed, [the Portal] might get shut down, and what happens to everyone's scores then?"
One of the civilian rescuers was killed by the shooters, but has yet to be identified. The other casualties of the incident include Agipan security guard Sara McCarthy and one of the unknown shooters, whose body was taken away from the scene by the attackers. The shooters wore no military markings or other distinguishing uniforms.
The incident serves to highlight the stakes involved in Park's unprecedented effort to establish a colony on the planet Themis. After wading through hours of pointed questions by Senators, Park faced down a more deadly assault. But the hearing did offer some glimpses into the government's attempts to gain influence over the singular access point to Themis and the burgeoning off-world colony.
During the hearing, Senator Mitchell (R-NC) highlighted the urgency of the climate emergency: "Our country is in crisis. Our fellow citizens are starving, their homes are burning, and you are barring the way out." Sen. Mitchell also threatened Mr. Park with emergency oversight of Agipan's conduct, stating that "under such dire circumstances, when our nation's security is threatened by refugees and natural disasters, the powers of the government to intervene in private business are substantial and far-reaching."
Mr. Park defended the emigration process, colloquially known as the Lottery, claiming that the community on Themis would serve as a safety net for Earth during this time of global crisis. He claimed that Agipan was uniquely qualified to determine who would inhabit it by "analyzing a vast trove of user data to determine the optimal population."
When Senator Hector (D-RI) accused him of spying on ordinary citizens through Agipan mobile devices, Park defended his company's policies: "our users are supporting the construction of the colony with their purchases and subscriptions, and the disclosure of personal data is entirely voluntary."
While the scope of Agipan's data collection is unprecedented, the voluntary use of Agipan products enables users to be eligible for recruitment to Themis. Their sustainable lifestyle, genetic diversity, and technical skills form the basis of Agipan's secretive ranking algorithm, the formula for which, Mr. Park reminded the committee "is publicly available on our website."
Senators of both parties seemed eager to find a legal rationale for denouncing Agipan's complete control of the Lottery system, but during the ensuing attack, the ambitions of the U.S. government came into further question as Capitol Police and federal officers were observed standing by during the attack. Even after the attackers engaged with Mr. Park's security detail, the officers did not fire upon the mysterious attackers.
"Okay, we can't use that last bit, but I want to print this ASAP." Maya's editor, Hannah, grinned like a hungry predator. "I can't believe you were on the scene for this."
Maya was bedraggled and dusty from the turmoil outside the Senate hearing. She felt stares from around the bullpen as Hannah leaned down to read over her shoulder. The taciturn editor was a big reason Maya decided to work for the ailing Bulletin, a veteran newswoman who cut her teeth during the chaos of the 2020 election and the ensuing pandemic. So Maya was a little surprised when she found herself whispering hastily, that "It's pretty significant that the cops chose to just let private citizens get gunned down by armed thugs."
Hannah's face remained implacable. "You want to accuse the Capitol Police, of what? Coordinating an assault with mercenaries? Or are you implicating Congress in this too?" She smiled. "You're good kid, but I need more than your word before I go printing conspiracy theories." The compliment barely penetrated her ears, which were still ringing from gunshots.
When she closed her eyes, she saw the swirl of protestors and signs, Park stepping outside in sunglasses and designer suit, and the police standing by uselessly while Park's group came under fire: watching it happen without lifting a finger.
Hannah stood up. "Dorado, I'm sending you back west to stay on top of Agipan."
"But this story just exploded here—in D.C.!" Maya exclaimed. Elijah from social looked up, and she felt like a cranky toddler as she said, "You have to let me follow up on the police."
"I've got people here with better D.C. contacts than you. You're the Agipan expert. I brought you out here for the hearing, but I need you hitting the pavement back in California to see how Park reacts to all this."
Maya stifled her urge to argue and composed herself for the boss. "Okay." She forced a cheerful smile. "I'll get on the train as soon as I can."
"Good." She gave Maya a parental look, which happened a lot because Maya was twenty-three, and looked even younger. People always infantilized her despite her fearsome work ethic. Hannah flitted off into the newsroom, which looked more like a shanty town than ever after the latest blackouts. Staffers who couldn't walk to work often just slept on cots overnight. Office supplies were reused until they disintegrated. Even though the power was working today, half-used candles still littered the desks, dripping wax onto USB cables. It was the kind of thing that made people yearn for the paradise Park was building on Themis.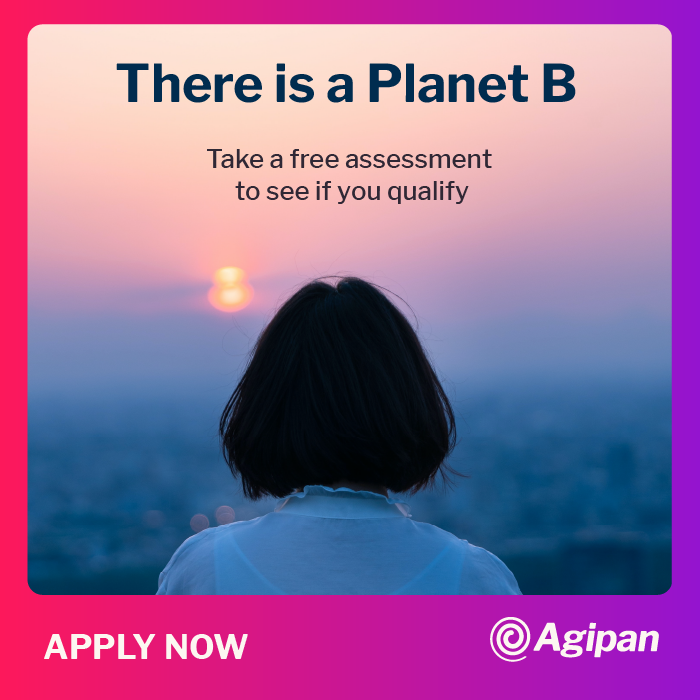 He had out-Appled Apple with the Pan phone and expanded his sleek vision of green technology to an exclusive city on another planet. It was a brand incarnate. A future you would walk into and escape the broken politics and everyday assholes of Earth. Streets lined with wildflowers from two planets. Energy-efficient dwellings that morphed to fit varying needs. A true social democracy formulated by leading minds and administered by everyday citizens. In the Bulletin office, a baby cried and Maya wondered if she was smelling diapers or mold.
About thirty seconds after Hannah flittered off, Maya reached out to her favorite ex-Agipan contact via Signal. Her name was Maureen Donovan, but Maya had the contact labeled "Don" in case anyone ever snooped around her phone.
Don
Do you think US Gov would go after Park?
After hitting send, she went to go clean up. One of the paper's legal experts was washing her hands, a kind of beguiling brunette named Amanda, who used the air dryer rather than rack up a Merit for expending a paper towel. She glanced at Maya through the mirror. "Hey."
It was kind of surreal seeing all these people she knew from video conferences and email. Part of her wanted to hug everyone in the office and cry about how she had nearly died, and would they please be her friends now that she was on the East Coast? But apparently, she was headed back west after the briefest of appearances in the central office. "Hey," she muttered back.
Alone, she stared at herself in the mirror and straightened her glasses. Even after all this, her black hair was still tidily put-up, strangled tightly behind her head in an effort to make herself look older and more businesslike. Her brain had been moving in ten second increments. Now her autopilot kicked in, plotting the afternoon like a decision tree of how to minimize her carbon footprint and optimize her Merits. She hadn't looked at the Agipan app in hours. Incredible.
Her phone, which she had placed on the counter in careful alignment with the tiles, vibrated suddenly. The sound was a roar in the empty bathroom. She recalled muzzle flashes and screams rippling through the crowd; her hands scraping the pavement. The vibrating phone nudged itself closer to the edge of the counter, and she picked it up with trembling hands.
Don
DOJ has tried to subpoena info, but it wouldn't surprise me if Feds had other angles too.
Thx, I'll be back in CA soon. Let's meet.
Maya had spent much of the past year courting former and current Agipan staffers, who always demonstrated a cultish loyalty to Park and his secrets. But Donvan was different. Their texts had started out like cautious feints, skeptically assessing one another until Donvan started to reveal the depths of her hatred of Agipan. She was supposedly preparing some documents for Maya, and promised a bombshell if they met in person. Maybe they could meet in a parking garage? Sunglasses and trenchcoats. No, it would be too hot.
Swiping to the Agipan app, Maya checked her score (730). She would take the stairs and ride a bikeshare back to her hotel to keep her penalties down. The other component of the Merit score, determined by your skills and abilities, was the one that bothered her more. Reporting for public benefit was morally valuable and surely necessary for the future of civilization — even on a planet without cable news— but what about investigating the people in charge? Were the scorekeepers off limits? She took one last look in the mirror and decided it was time to find out.