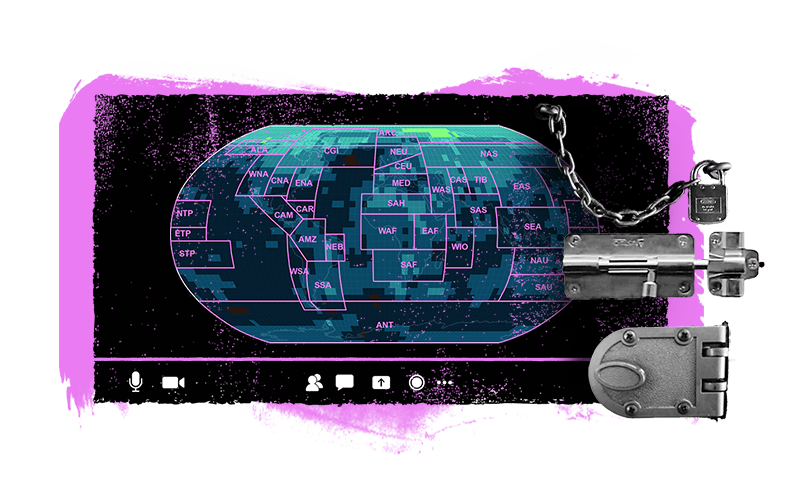 3.

Devotions

For years, people had deluded themselves into thinking that climate change wasn't going to ruin their future—sure, maybe somebody's home would be swept away in a flood, or the crops in an obscure nation would dry up, or something bad would happen involving fish, but most people would be fine. They would be fine.

Now the crisis was impossible to ignore, and people skipped straight from denial to acceptance. Naomi liked to sort them into categories: the Hopeless who were living life to the fullest before the curtains closed; the Gamers obsessed with earning enough Merits to be selected for Planet B; and the group getting smaller every day: the Optimists — still trying to save the world.

Driving through the waning summer night, Naomi classified everyone she passed: mostly Hopeless revelers, trying to one-up last night's party. The Optimists were all asleep, alarm clocks set for another day of problem-solving in the face of extinction. Eliana was a terminal Optimist. She had bounced from engineering to physics to bio over the last decade, tesselating her life with volunteer work and collaborations with Gen Z savants. It seemed genuine, not like she was angling for a spot on Themis, but she had evidently installed the app and posted enough good deeds that her score passed the elusive mark of 1,000 Merits. Some people claimed indifference to the colony, despite its magical allure in popular culture. But deep down, Naomi thought, anyone exhibiting their lives online must be looking for points.

The Gamers were out too. She passed a group of teenagers loading boxes into a municipal food bank. They weren't working that hard because the heat made everything exhausting, but a punky blonde snapped pics of her friends as devotional evidence of their good deeds. You could pick Gamers out by their desperation, their sense of not really believing they're worthy, but not knowing what else to do. The algorithm accounted for genetic diversity, technical expertise, and an opaque blend of sustainable living and humanitarianism. There wasn't much to do about the first one, but billions of people were trying to "fake it till you make it" with the others. The whole selection process seemed highly suspect though, as countless people had eligible scores, but still waited for their tickets. And if your genetics were too similar to existing colonists, or your skills were deemed unnecessary, what then? A life of waiting? Or would you redesign your persona to be more attractive to the algorithm? Parking outside her flat, Naomi glanced around the street. Agiapn's system and countless others were watching with digital eyes, but her footsteps were not counted by any machine.

She often lived out of hotels, traveling to different countries to surveil targets or advise white-collar criminals, so it was nice to come home to somewhere familiar. Though, since it was technically owned by a made-up alias of hers, was it really her home? Who was she today? The flat was a second-floor walk-up in a neighborhood nice enough that her personal car wasn't totally unusual. Old combustion engines were banned in the U.K. and driving around by yourself was seen as elitist and costly to your Merits, but so what? She didn't even have the app.

Six steps, two locks, twenty-four more steps, another three locks, and she was setting down her takeout in a dimly lit kitchenette. She opened the paper bag and the smell of spiced lamb blossomed in the air. On her way out of The Dovecote, she had walked right by their trendy kitchen and farmed seaweed grain bowls, in favor of a stop at a Moroccan restaurant she liked. It wasn't sustainable at all, but it was delicious.

Keeping the lights dimmed and opening some windows to release the heavy upstairs air, she retrieved a bottle of aged Bordeaux from a cupboard and transferred her meal to a sleek ceramic plate. She strolled into the living room with a sigh and found everything just as she left it. Two windows with dramatic curtains framed a large abstract painting on the far wall that looked like a dust storm at night. A plush rug greeted her feet as she sat down at a wooden desk. Nineteenth-century, impeccably restored.

It was the perfect meal considering the late hour and location, but she didn't savor it as she removed a laptop from the faraday-lined safe under the desk, stealing bites of tender meat and saffron rice as she set up a VPN and secure video call with her client. She sipped the wine, savoring the blood-red liquid from 2006 when the disasters were only barely visible on the horizon.

She punched the number for Alvar Emmerich, a German-born U.S. citizen and part of a syndicate of billionaires with legacy fortunes based in traditional ventures like oil and big tech. Emmerich and his cohort were transitioning to more timely investments like security, disaster relief, and renewable energy. This often meant that when ordinary people were trying to survive climate destruction, they were buying from the exact people who enabled it in the first place. But she'd been paid less to work for worse people, and being Emmerich's fixer helped insulate her from the aforementioned destruction. The expensive wine and posh furniture weren't bad either.

While her employers came from old money and the original generation of Silicon Valley startups, they were losing the tech sector to Agipan, which had monopolized eco-friendly computing by pricing their devices insanely low. Everyone wondered how the company stayed afloat — until they announced their eccentric CEO had created a wormhole to another planet and locked in market dominance for the rest of time by basing emigration to said planet on the use of Agipan products.

Naomi felt exposed by her laptop camera, but Emmerich liked the face-to-face aspect. Her dark, tired eyes looked away from their digital reflection. Emmerich appeared a few seconds later, a pudgy face against an expansive view of New York at sunset. "How is my favorite associate?" he asked, grinning. His German accent always seemed a bit thick for a longtime New Yorker.

"Ready for bed," she sighed, examining the edges of Emmerich's video to scope out his office accouterments. "I ended things with Lambert. Leaked the intel to the press."

Emmerich frowned. "Whatever for? The point of intelligence is to use it."

Ever since the call from her sister, Naomi had been spinning the big picture around in her head. She had called Eliana back after their argument but there was no answer. "I've got something better," she told Emmerich. "A new Pioneer. Someone I can follow."

"Who is it?" he snapped hungrily.

She hesitated. "Just some researcher I've been looking into," she lied. "I intercepted their selection email, and it seems like they're going to accept." She had kept Eliana out of her work for so long, she wasn't going to mess it up now. Not unless it was absolutely necessary.

"I've got a good feeling about this one," she teased. "Agipan will slip up eventually. It doesn't make sense that they've kept everything hidden so long." She was genuinely frustrated with the lack of results from her previous efforts to untangle their finances and find the Portal. After years of investigating, she was pretty sure it wasn't in San Francisco but was otherwise awash with conspiracies and dead ends.

"Trust me," she continued, "and maybe you'll finally see how much the biggest secret in the world is worth."

"It's priceless," Emmerich salivated. "Just look at how people obsess over Merits and hand over every detail of their life. All Park did was release a few photos of their new planet and everyone loses their minds! Seaside vistas and meadows. We've got nicer beaches on Earth… But because Themis is forbidden, it becomes paradise in the mind." A distant look drew over his face. "The pandemic showed that most countries can't work together. People are selfish. Agipan is smart because they rely on that selfish gene while at the same time claiming to encourage 'altruism.'" He scoffed. "You can have whatever you need. Just keep me updated, will you?"

The call ended, and Naomi was left alone in her apartment with the shadows and wine to keep her company. She tried calling Eliana again, with no success, and stared at her bed on the other side of the room, framed by French doors and stacked with linen-sleeved pillows.

Sleep was tempting, but she imagined herself lying there in the dark with Eliana's last words, the image of their mother fading away in a retirement home, and Bryan Lambert's face sweating with desperation. She hadn't broken any knees tonight, as Eliana had accused her of, but she had been ready to do worse before her sister's call. She didn't like that part of the job. She preferred the research, the laying of the trap. But sometimes you had to get your hands bloody to put food on the table, and tonight, in a starving, drought-ridden world, the food tasted divine.