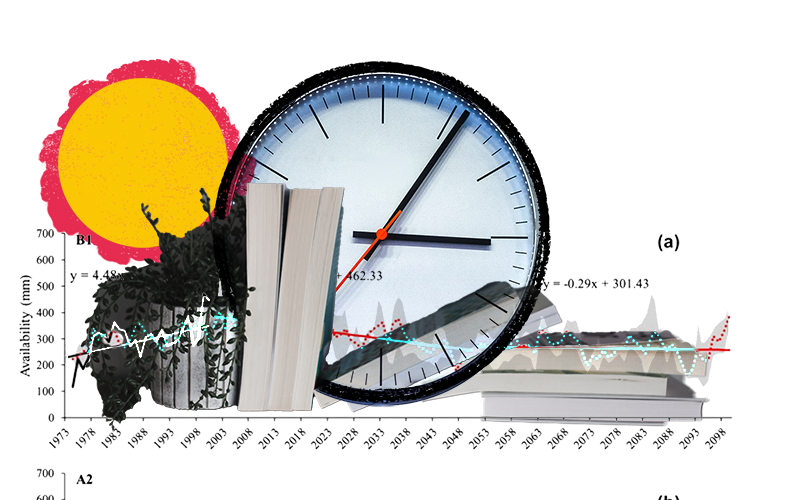 4.

Winners and Losers

Duncan Tupper sat alone in his bedroom, surrounded by books and stapled documents, wondering if they had tornados on Themis. Looking up from the Greensburg Sustainable Comprehensive Master Plan, he surveyed the turbulent sprawl of books and charging cables that enveloped his home office. The latest report from Themis had arrived that afternoon, and as a member of the Resolution Council, he was one of the first to learn about new developments. Surrounded by archival research on planned communities and data models, he was hunting for comparisons to centrally planned communities on Earth, hoping that this time they could get it right.

The city of Greensburg, Kansas suffered a catastrophic encounter with a tornado in 2007, leveling buildings and killing eleven people. Like Chicago after the Fire, the people of Greensburg took the devastation as an opportunity to reimagine the nature of their city. Using disaster relief funds, the city committed to reducing its carbon footprint by half and sought to become one of the greenest cities in America. It was design through iteration, improving on the original after a bit of destruction, at least until the climate crisis really kicked into gear.

He glanced outside at the neighboring apartment complex, trying to visualize a thousand people (the size of Greensburg pre-tornado). The Midwestern city's population took a dive after the tornado and slowly rose thereafter, eventually surging and overflowing with environmental fanatics who arrived as climate disasters grew more common and traditional urban centers started to fail. Too many people, Duncan thought, just like the planet as a whole. Even the LEED-platinum town in Tornado Alley had a finite carrying capacity waiting in the distance like a tripwire. At least they continued to generate good wind energy there — just like the open tundra of Themis.

Oliver Park had named his new planet in the classical tradition. Themis was the titaness of order, symbolized by the scales of justice, and descended from Gaia. The name had once before been given to a celestial body when William Pickering identified a tenth moon of Saturn. But no scientist could ever replicate his observations, so the name was up for grabs. Of course, when the new Themis was revealed to the public, the media immediately started calling it Planet B and the name stuck. The main colony there was christened Betaville, and Duncan was still unclear if that was a reference to the planet's nickname or the term for early software versions. He hoped it was the latter, as the idea of naming humanity's sole presence offworld after an unplanned meme troubled him greatly. Betaville was approaching a thousand people, which was a far cry from the eventual target, but enough that it was starting to cause problems for the Themesians, as they called themselves.

Duncan respected the psychological impact of names and the construction of political identity but was more interested in practical concerns himself. Regarding the Themesians, he had always advocated for communities of one hundred, separated from each other by distance or infrastructure. That was the number of strangers that a person could conceivably keep track of, according to sociologists, though Duncan couldn't think of more than ten or twenty people he saw on a regular basis. He never bothered to memorize the names of his students. With a buzz, one of the names he did regularly interact with appeared on his phone screen.
Molly
We still on for tonight?
Dinner at eight?.
Yeah, how about you come over and I cook?
It would take forty minutes to get to Molly's, leaving Duncan only thirty-three minutes to work. Was it selfish to spend the night with Molly when it was his responsibility to plan the economy of humanity's last hope? Which would earn more Merits?
Not that he cared much about Merits. As part of the Resolution Council, he was guaranteed a spot on Themis eventually, but he hadn't decided whether or not to go. He didn't have much reason to stay on Earth, but his research and consulting work could be done remotely, and someone with more practical expertise would be a more valuable colonist than him. Staring at a screen could be done anywhere. Duncan lived an environmentally optimized life, which wasn't too hard when he was on the Harvard campus, with its motion-activated lights and vigorous recycling flows. But he hadn't participated in the full regimen of Agipan data collection until recently, so his Merits weren't as good as people who had been angling for selection since the beginning.
Was Molly a reason to stay? He hadn't had a romantic partner for some time before, and while it was a healthy diversion, sex wasn't a major pillar of Duncan's ideal society. Though according to today's report, the colonists were exhibiting a strong interest in it and establishing some new social precedents regarding monogamy and nudity. The Resolution had many chapters prescribing guidelines for economics, agriculture, energy, and politics (though they were really all part of the same system, Duncan kept telling people), but nothing explicitly addressing explicit acts. Those fell under health and social policies but had only garnered a few sentences of guidelines.
Section 12: Social Behavior and Bodily Functions Individuals shall be free to determine their own partners (romantic, sexual, or otherwise) and conduct such relationships with privacy, as protected by Section 10, Article 2. Political bodies such as the Steering Committee or Cluster Chairs shall not intervene in private relationships or health matters unless they constitute a significant disturbance in daily functioning of the Cluster (to be determined by a super majority of co-residents).
Another buzz from his phone. Duncan expected it to be Molly asking for dinner suggestions (she was terribly indecisive), but instead saw an alert from the Agipan secure chat tool. Lydia Monroe had logged on.
Duncan didn't understand exactly how the Portal worked. Presumably, Agipan's experimental research wing had created an Einstein-Rosen bridge or some such spatial anomaly connecting two points across the galaxy. The end result being that the connection between worlds annihilated any and all wireless signals. Physical objects and people, however, passed through just fine (which furrowed Duncan's brow every time he thought about it), so every two weeks, status updates from the colony were delivered by couriers like Lydia. Even Duncan didn't know where the Portal was exactly, so couriers just isolated at a top-secret location until their next trip to Themis.
#couriers

Discussion related to courier arrival/departure.

LMUNRO

Greetings, Earthlings.

twalsch

Hey, how's the weather?

lmunro

Nice try. I'm in the quarantine facility. No location clues.

twalsch

Hey, I meant on the other side! It's damn hot here on the West Coast. Frosty Themisian nights sound refreshing.

portega

Speak for yourself, Terry. I'm all for raising the global temperature there, it will increase farm efficiency and quality of life. Welcome back Lydia.

lmunro

Thanks, Patrice. You all can debate that in the #terraforming channel. Verdict still out on how higher temps will affect native plants and critters.

twalsch

So, nobody's resorted to cannibalism yet?

lmunro

I was going to ask you the same question, Earth man.

twalsch

Actually, do we have an official policy on eating your fellow colonists? Not sure that's addressed in the Resolution.

dtupper

Section 8, Article 2: "Crimes of humanity."

twalsch

Thanks Duncan. I was kidding.

portega

...

dtupper

Lydia, in your report you mention some minor regs being ignored. Care to elaborate?

lmunro

That could take a while, Duncan.

dtupper

Everyone on Themis agreed to follow the Resolution. That framework is how we're going to avoid repeating the mistakes of Earth. That's the whole reason we're involved here.

portega

Well, some of us study plants.

lmunro

The colonists agreed to the Resolution but it's different once you're there. The Pioneers recruited from the general population are eager to follow the rules, but a lot of the original colonists are getting more creative. The "social cohesion" stuff isn't a priority when you're trying to take care of the farms and power grid just to stay alive.

dtupper

Well it wasn't a priority on Earth either, and look where that got us. The rest of the committee and I didn't spend two years drafting the Resolution so that colonists could play wild west.

twalsch

We hardly have any real Pioneers though, it's mostly still Agipan people on the surface. Do they really need to adhere to the Resolution while they're still building roads and houses?

portega

Not to mention learning which of the local flora won't kill you.

lmunro

I think everyone on Themis has their hearts in the right place, but it's hard to enact a new culture all at once. They're still bartering and trading money debts since the energy economy is still coming together. I've seen plenty of people skip out on community meetings in their clusters, and some folks are definitely still holding out hope that Earth and Themis can coexist in the long term.

dtupper

Ugh. We're supposed to be working under the assumption that the Portal is unstable and could close at any time.
While others found this mandate needlessly strict, Duncan appreciated its practicality. Better to be self-sufficient from the jump than to figure out how to wean the colony off Terrann support. However Agipan's researchers had created the Portal, its instability added an urgency to their mission of establishing a foothold for humanity among the stars.
#couriers

Discussion related to courier arrival/departure.

dtupper

Self-sufficiency is not optional if we want to preserve our species beyond this planet's habitability window. Themis isn't about the next ten years, but the next ten thousand.

twalsch

You don't need to quote the boss, Duncan. We know you're obsessed with Park's new world order. But there are real people living on Themis, they're not like the action figures in your bedroom.

portega

We're on the same side here guys, but Terry is right. We're still working out the implementation of the Resolution. That's why the Pioneers haven't started pouring in outright. Betaville is still a work in progress.

twalsch

Well I don't blame people for not measuring every watt-hour consumed by their desk lamps or having a little fun while they're risking their lives to build Duncan's utopia.

lmunro

At least Duncan read my report, Terry. Lay off. He and the policy team are trying to figure out how to evolve our culture beyond a bunch of stupid apes like you.

twalsch

lmunro

Now, I'm sure you're all eager to hear about the latest interplanetary brawl…

lmunro

In the battle of CRAB vs. SQUEMO, the winner was….

twalsch

!!!

lmunro

* * * SQUEMO * * *

portega

I knew the squishy lil' fella could do it. Another victory for the wildlife of Themis. I don't know if that bodes well for us humans.

lmunro

I'll be DM-ing my payment requests.

twalsch

What are you going to spend it on, Lydia? You're in quarantine for 10 days and then back to Themis?

dtupper

Gambling and cash transactions are prohibited by the Resolution.

lmunro

Yeah, but I'm not on Themis now, so I'm gonna enjoy it while I can. Thanks for the reminder though. 😉
Duncan looked up from his computer and saw that he would be late for dinner with Molly. The clock was devouring minutes and seconds he would never get back. He imagined the causal effects of meeting Molly: awkward conversation, passable food most likely involving tofu, and the affirming touch of her hand that would lead to satisfactory sex with the lights out.
He wondered what the point was. On Earth, the old society was optimized around profit — financial and sensory. A key tenet of the Resolution was to align state decisions around sustainability. Nothing should be built if it couldn't be maintained and scaled in equilibrium with natural resources. The challenge beckoned to him. It was also true that designing social policy and a resilient thousand-year economy was somehow easier than facing the incalculable mystery of another human being. Maybe he'd just stay in.
Another notification on screen. Direct message from Lydia.
Lydia Munroe

lmunro

Hey Duncan. Terry is an ass, so just ignore him. I really appreciate the work you're doing for the colony. Have some time to chat? I wanna get your take on some things...

dtupper

Sure

dtupper

I've got all the time in the world.