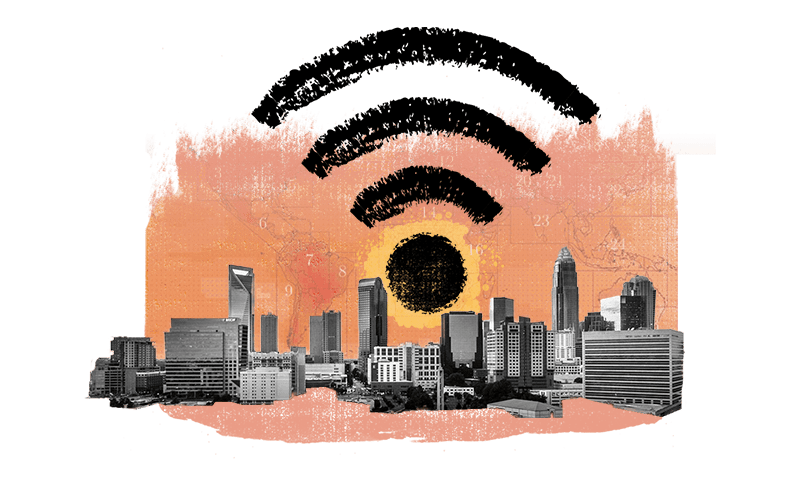 6.

One More Time

Hey, do you remember the WiFi password?" the American reporter asked. "My phone seems to have forgotten it."

Naomi pretended to think pensively for a moment. She had temporarily jammed the train's WiFi network when the young woman sat down next to her and launched a hotspot network of her own with a near-identical name. "It was some American landmark," she replied, "Rushmore, I think."

Maya Dorado thumbed her phone as Naomi watched. Her youthful appearance was compounded by her size, but there was an intensity to her gaze that hinted at the accomplished career attached to this person who looked an awful lot like a teenager pretending to be a journalist. She even had a little paper notebook and pencil. Naomi continued to make small talk with the weirdly dirty and foul-smelling reporter.

Continuing to embody American stereotypes, the reporter asked a brash and loaded question, "Where are you from, if you don't mind me asking?"

Naomi considered some of her usual aliases, their sunny, tragic, or exotic backstories, but somehow found herself telling this girl the truth. "I got my accent in Israel if that's what you're wondering," something the reporter should have deduced on her own, surely, "but I travel a lot."

Her homeland had given her an accent, but her service in the Israeli Defense Force had given her the skills necessary to fight her way out of the country when things got bad. She could make her accent disappear when needed, but her habit of counting exits everywhere she went would never turn off. Where was she from? A stolen land bathed in a religion she never chose. She and Eliana had grown up watching migrants gunned down on the city limits. Every few years their family had moved around after the latest bombing, border dispute, or contagion. The sepia of her memories was made from sand and dust.

After two years in the IDF, when she was even younger than this reporter, Naomi's father was killed in a robbery at their home. It was one of a thousand similar incidents that percolated through the country as first imported fruits, then flour, started to run out. Countries to the east were hit even harder, and their people amassed at the borders straining to reach the coastal routes to Europe.

Naomi spent weeks staring down the sight of her rifle at waves of desperate faces. She wanted to be anywhere else, somewhere safe for her mother and little sister. She didn't have to think long when the mercenary firm offered to pay their way to America in exchange for her services, which amounted to protecting wealthy men from rioters and enemy combatants. No amount of soldiers could have protected her country from the surge of chaos that enveloped it, nor from the nuclear strikes that swallowed the Middle East after their family fled. Eventually she escaped the company of meathead security details and proved more valuable as a high-level fixer, someone who eliminated problems without firing a shot.

Naomi listened to the American reporter introduce herself and expound upon recent events. She nodded politely, though she already knew all about Maya Dorado. The young Mexican-American was known for her investigative reporting on Agipan, and had recently published an article about the latest batch of recruits for Betaville, including a bioengineer named Eliana Raz.

There was still no word from her sister. Naomi assumed she had been whisked away by Agipan, or else had already passed through the Portal and was currently hiking the prairies of an alien world. Eliana had always loved the outdoors. At their first home as refugees, in upstate New York, she would return from bouldering excursions and miles-long bike rides with a sunny glow. Meanwhile Naomi would be evading their mother around the house and launching full-scale cyberwarfare from her laptop every night to pay the bills. Those early days in America were a blur, as they tried and failed to find other survivors from back home. When their mother fell ill, Naomi was relieved to transfer the emotional labor of her care to professionals.

She wasn't sure how Dorado had learned of her sister's recruitment, but Naomi hoped that cloning the reporter's phone over her dummy network would offer some insight into the matter. Her own phone showed a progress bar inching toward completion, so she asked the young woman about their destination. "I've never been to California before," she lied, "what should I do when we arrive?"

"Jeez, I'm probably not the best person to ask," Maya replied, "I spend most of my time in front of a screen."

Naomi allowed a wince of a smile. An image of Eliana seeped into mind: smiling in a vivid hiking jacket, from back when they still texted. "I want to see the redwoods. Before they are gone completely," Naomi mused. "Have you been?" A distant look fell over Maya's face, and she startled at something outside the train's window.

"Look out there. Where is everyone?" She pointed at the urban sprawl of some unremarkable city the train was skirting around, and Naomi saw that it was deserted. No cars or buses dotting the beige highway ramps, no people milling about, just the haze of a summer's day weighing down on parking lots and sprawl. "There's a heat advisory. 117 degrees out there," Maya sighed, looking up from her phone and turning to Naomi. "Not sure what that is in Celsius."

With all the heat absorbed by parking lots, it would be hours into the night before the city was safe from the disruption of basic organ functions and hyperthermia. They stared at the shimmering ghost town as the train barreled on toward the sunset.

After the reporter left, Naomi transferred the stolen contents of the phone to a laptop, wondering if it had been a mistake to reveal her name to the target. She looked at her own phone to check in with Zeke Goodman, an old friend based in San Francisco. Maya wasn't her only lead.
Zeke Goodmen
So I've been outside this apartment for six hours now.
No activity?
You didn't tell me the target was your sis.
Oh, so you broke in already.
Maaaaybe... You said to move to close recon if there was no activity.
24 hours. If there's no activity for 24 hours.
It's super dead here! Trust me, I'm a professional.
Professionals don't say that.
The place has been totally cleaned out. Furniture, electronics, the works. Whatever your sis was into must have been serious. Is someone after her or what?
Yeah, me.
Whatever. I'll keep an eye on the place through the night, since you're footing the bill. Not that I need the $ these days. You sure you aren't interested in my new merc gig? Basically sitting around all day waiting for the big one to go down.
Sounds dull.
Could say the same about this job, but I'll keep an eye on the place. You Raz girls are full of surprises.
Based on the leaked Agipan documents from Maya's phone, the reporter had some serious intel on the secretive tech company, and Naomi wanted to find out who her source was. According to her text log, she was going to meet the source of the confidential docs tomorrow at an eco-commune called Blazing Star.
Naomi had several methods of tracking the location of Maya's phone, but she could also just show up at the hippie farm tomorrow morning and interrupt the rendezvous. As she detrained into the dank heat of California, she watched the reporter weave through the crowd and get on a city bus heading towards San Jose, pausing to dance her thumbs across the glass of a PanPhone. Like all reporters, this one was clinically obligated to post her every waking thought. Naomi refreshed her own device to see what was on the target's mind, sifting through her replies and likes for any additional insights. But the timeline was not dealing out many of those tonight.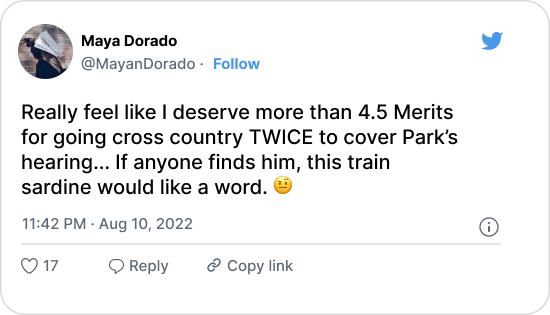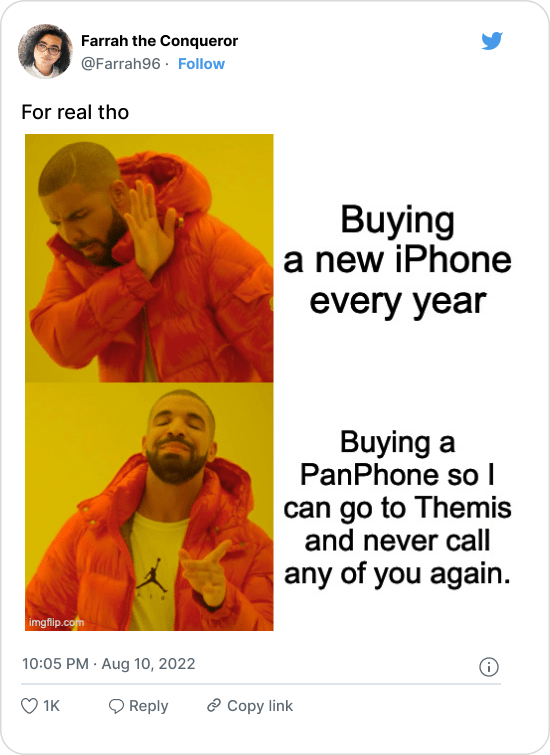 Waiting for her outside the station was an autonomous sedan scheduled to take her to a downtown hotel. She was taking advantage of the blank check offered by her employers and wanted to enjoy what the city had to offer before "the big one," as Zeke put it, permanently ended such luxuries. The car's camera ID'd her face as she approached — though she'd long since scrubbed her real identity from such databases — and its electric engine purred quietly to life. As she slid into the driver's seat, the dashboard computer intoned "Welcome, Susanna Phillips."
"That's me," she sighed, feeling her body shift further into the lean efficiency of work mode. A dance of names and schedules, passwords and bytes. She opened the glovebox and confirmed the presence of a serial-free SIG P365 that had been stowed for her. Her meticulously planned day had run as smoothly as the American bullet train, each item on her itinerary checked off with prejudice. Tomorrow would be more improvised and consequential. But she didn't want to think about tomorrow; she wanted the car to deliver her to the most expensive hotel she could find, or maybe a club first. Somewhere to drown the schedules and names and forget who she was for a night.