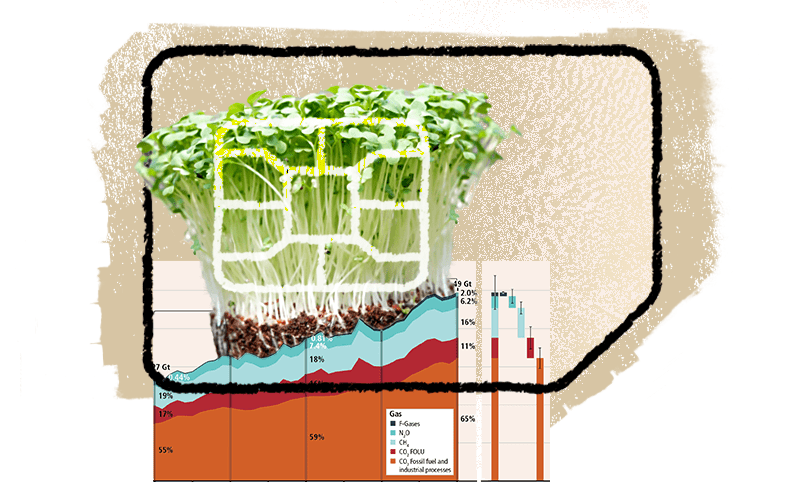 7.

Trouble in Paradise

It had been an early morning, involving a two-hour bus ride to Sacramento and another bus that deposited her on the outskirts of the Sierra Nevada mountains: looming giants in the morning haze. The only other passenger on the second bus was a young man dozing on an overstuffed backpack. Compared to Maya's cramped apartment, the rocky fields and dust clouds felt like another planet — a heavy-handed reference to her goal here, as her editor would have pointed out. She followed a path away from the road, gravel crunching in the silent meadow, and peered ahead for any sign of the Blazing Star community.

Maureen Donovan had helped develop Agipan's ranking system, which made Maya wonder if the company accounted for internal bias in awarding Merits. High-ranking Agipan employees were occasionally offered tickets to Themis, but supposedly the rank-and-file had to earn their way like everyone else. Maya had spent much of the past year looking for scoops and corruption, but until she started texting with Maureen, she had mostly produced trivia for news junkies. Maureen's scoop had come when her wife was selected to be one of the first colonists sent to Themis.

Her wife had been a construction manager with an architecture degree, and the plan was for Maureen to join her on Themis after a year, but Daniela was apparently killed in an accident just a few months into her post. The details were never released, but Maya assumed Maureen felt guilty — after all, wasn't it her algorithm that had taken Daniela away? Maureen gave up her job and seemed ready to burn the company to the ground after her partner was swallowed up by Agipan's secrecy. She retreated to the isolated village of Blazing Star and asked Maya to help her make sense of what little intel she had, in hopes of pulling back the curtain on the whole endeavor.

Maya found herself on the edge of a gravel expanse that encircled a rustic settlement like a moat. Lines of painted rocks guided her toward a smattering of buildings and tents. Wispy smoke rose into the sky and Maya felt like she had entered a historical film set until she spotted RVs and cars parked in the gravel and a geodesic dome erupting from the center of the community. A hand-painted banner arced between poles, welcoming her to Blazing Star in swirling script, and standing just inside the gates were two figures who turned as she approached. The man was a dusty thirty-something wearing a sweaty t-shirt, and next to him, laughing at something, was the Israeli woman from the train.

"Oh! Maya, right?" Naomi exclaimed, cocking her head in a confused gesture, then explaining to the man, "We met on the train into San Francisco."

"Yeah," Maya growled suspiciously. "This is a pretty strange place to bump into each other again."

"I know!" The woman grinned. "That's amazing! David here was just giving me a tour. He's one of the administrators." She placed a hand on his arm, and gestured around them at the neat gardens and modest cabins. "Did you know that the gravel field protects the village from brush fires? It's quite brilliant."

The place looked like a makerspace had sprouted up in the middle of a colonial reenactment. Modular plastic tiles sat atop of stucco walls and an elaborate system of tubes connected rainwater barrels to irrigated gardens. Mysterious control panels were ensnared in grapevines, and everywhere she looked bore evidence of tinkering. David turned to Maya and asked, "So you're both here to see Maureen, huh?"

Maya squinted at Naomi, whose eyes were hidden behind expensive-looking sunglasses. Maya was quite certain she hadn't mentioned Maureen's name back on the train. Naomi was looking aloof in a billowy white tunic-thing, and David seemed somewhat enchanted by her, so she wasn't sure he was actually listening when Maya explained, "That's right. I'm with the Washington Bulletin."

"Yes, we're here to talk with Maureen about her work at Agipan." Naomi said, pointedly looking at Maya to see if she would cause a scene. Maya wrinkled her nose and decided to see where this was going. "Sorry, I arrived early," Naomi continued after a beat. "I was just so excited to see this place. Shall we?"

Leading them past the vegetable gardens, David pointed out chicken coops and solar ovens with the pride of a loving parent. Blazing Star was one of many sustainable communities that had cropped up in recent years, giving its residents an escape from the destructive lifestyle of typical Americans and experimenting with new technologies as a sort of test site. Like many of these settlements, Blazing Star shared its successes and failures with a network of similar entities around the world, pooling data and open sourcing everything from housing materials to kombucha recipes on EcoHub. It was the antithesis of Agipan's walled garden, though presumably Agipan monitored posts on the site because a number of folks like David had proved themselves valuable enough to recruit for Planet B.

Maya asked their guide what he thought about the Lottery and Themis, and he laughed like she had told a bad joke. "I used to work for Google, you know. Hardware design." He exchanged waves with a mop-haired teenager pushing a wheelbarrow. "I met a lot of people like Oliver Park who claimed to have perfect solutions to things, and whenever people like me got tasked with building those ideas in the real world, they were never perfect. But we kept working on them until they were good enough."

"Some people might say the old tech companies weren't 'good enough,'" Maya grimaced, "since they helped kill the planet."

David strolled along, uninterested in debate. "Yeah, that's why I'm not working in tech anymore."

"But you're still working with tech." Naomi interjected. "There's WiFi here, for example, and you're quite active on EcoHub." When did she look this guy up?

"Yeah, some of our residents would probably be happier if we were a bit more unplugged." He pointed at a satellite receiver mounted to a nearby roof. "But some folks still work remotely, and we wouldn't be where we are if we couldn't share plans and farming tips with people doing the same thing around the world."

"Such an open approach!" Naomi said, looking at her phone. "You don't even have a password on that WiFi."

David laughed. "Someone comes all the way out here? They can use our internet. What's the worst that could happen?"

Naomi shrugged as they stopped in front of a squat adobe cottage. "Well, here we are," David announced. "I'm sure Maureen can tell you more about what we do here."

"Thank you!" Naomi smiled widely, "This is all very inspiring. I'm sure we'll have a lot to talk about." She smiled at Maya.

There was an awkward silence, while Naomi strained to look cheerful and appreciative towards their guide. He gave her an equally weird smile in return, maybe not having talked to many strangers lately. "I'll be in the main hall, down the road there, if you need anything. Blazing Star is always open to visitors," he squinted in the harsh sunlight, smiling, "or new members, if you like what you see." He left after a glance that was definitely directed more at Naomi than Maya.

"Ew." Maya said as they watched him amble away.

"I don't know..." Naomi said, watching him walk away, "I was thinking rugged simpleton, but an ex-Googler must have some brains in there."

Maya looked at her sharply. "Then you haven't spent much time in Mountain View — and more importantly, are you following me? How do you know about Maureen?"

"I may have omitted some details when we spoke yesterday, but I did buy you lunch."

"Are you with Agipan?" Maya whispered.

Naomi rolled her eyes and turned to face the door. "No. I'm here looking for answers, like you." She knocked.

"Shit, you did follow me. If you've put Maureen in danger..." Maya didn't know how she was going to finish that sentence, but she didn't have to because Naomi tried the knob, found it unlocked, and waltzed inside. "Hey! You can't just break into people's homes!" Maya hesitantly followed her inside. "Maureen? It's Maya from the_ Bulletin._"

The place was a mess. She could imagine the minimalist cottage as it ought to be, with spare furniture and herbs hanging to dry, but the light streaming in the square windows revealed a home in ruins. The furniture was overturned or broken, papers strewn about, and further inside Naomi stared at something on the floor, then turned to calmly shut the front door behind them. Maya had never met Maureen in person, but the pictures she had found online seemed to match the body lying motionless on the carpet.

Maya spun around to see Naomi brandishing a pistol. "Oh my god. Did you do this?" She was frozen in place.

Naomi's eyes swept the room; all signs of her friendly persona replaced by something fiercer. "No. Could be Agipan, I guess." She closed the curtains and began rummaging through the papers on the dining table. "But based on the files you received, she could have attracted the attention of all sorts of people."

"Yeah, like you." Maya bent down and examined Maureen's body. She had short auburn hair and a kind face that looked peaceful despite the crushed neck and raw skin where she had been strangled. "So what, you hacked my phone and stalked me? And I'm supposed to believe you didn't have anything to do with this?"

Naomi was standing between her and the front door, but the supposed Israeli raised her hands in a gesture of peace, somewhat lessened by the gun in one hand. "I wanted to see what this woman knew. Why would I kill her?"

Seeing the gun pointed away from her, Maya decided to do something stupid rather than end up like Maureen, so she rushed straight at Naomi. She let out a growl of attack and braced for impact but ended up flailing to keep her balance as her target pivoted away. An arm locked around her neck and Maya tried to wriggle away, feeling the room closing in on her. "I already told my paper about what you people did in D.C.," she spat out, turning to words like she had so many times in the past when she felt small and powerless. "You won't get away with this, you bootlicking CIA spook."

"What?" Naomi was behind her, practically whispering in her ear. "What does the CIA have to do with this?"

"The attack on Oliver Park," she said through her teeth, "I saw the gunmen coordinating with Capitol Police — and now this. Uncle Sam is taking off the kid gloves to find the Portal."

Suddenly Maya was free and half-collapsed to the floor. She heard Naomi holstering the gun behind her. "Give me your phone."

Maya turned around, panting, and saw Naomi holding out a hand. She waggled her fingers in a come on gesture and smiled thinly in an attempt to de-escalate. Naomi rolled her eyes and produced a phone of her own; she removed the SIM card, snapped it in half, tossed the phone on the ground, and smashed it with her heel. "We should get out of here, and if I can track your phone, then you better believe your government can."

Maya took a last look at her notifications before repeating the process herself. "Okay, now you want to tell me what your deal is?"

"I'm looking for the Portal, same as you."

"Yeah?" Maya looked around the cottage, "Well, it's not here. Sorry to disappoint."

"Do you have any leads besides the dead hippy?" Naomi nodded toward Maureen's body.

"Jesus, show a little respect," Maya protested, trying to mask her excitement about the text message she had discreetly skimmed before destroying her phone. Maureen must have sent it earlier, maybe even when she heard someone breaking in. It was a name and address. The Bulletin had people that were closer, so she could easily phone it in and let someone else track down Tom Redding at 1060 Riverside Drive. But assuming she didn't get murdered in the next few minutes this was her story and she wanted to see it through. "Maureen gave me a name. Someone in Florida."

Naomi glanced up slightly, looking like the human equivalent of a loading spinner. "Okay, let's go to Florida."

"I used up my travel expenses for the year on that trip to D.C."

"That's fine. I'll charter a jet." Naomi said, as if it was something she did on the regular.

"What are you, like, an heiress or something?" Maya had never flown on anything except low-range dirigibles.

Naomi laughed. "I have, shall we say, business expenses." She grew serious, "But finding the Portal? That's personal — especially if we don't want to be tracked by whoever did this." She extended a hand to Maya. "What do you say? I'll fly us to Florida and keep you out of harm's way, if you take me to this contact."

Staring wide-eyed, Maya wondered if this woman was any more trustworthy than the masked goons who were after Park. Maya hated unknown variables and wished she still had her phone to feed her answers, but on her own, she wasn't even sure how she would leave this room without becoming a murder suspect. So they shook hands, and she hoped this would bring her one step closer to shaking the hands of rejoicing readers and talk-show hosts, who were all just so grateful that she had finally brought an end to the exhausting labyrinth of secrets.