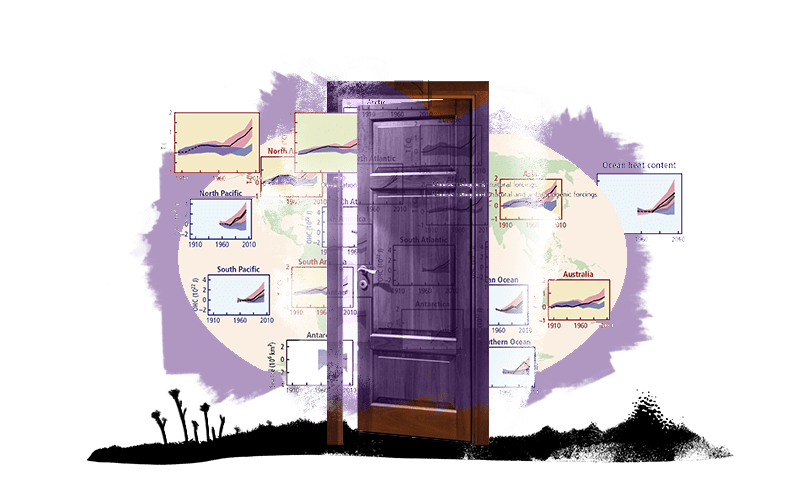 9.

Reboot

Duncan locked his front door and gave the knob a good tug. It didn't budge, so he examined the lock for signs of tampering and paced along the curving expanse of the high-density apartment complex. Finished with sustainably harvested wood, the building spiraled inwards toward a shared courtyard — three stories of doors and balconies arrayed like a nautilus. The courtyard produced a vortex of social interactions that Duncan appreciated in theory, but which he was glad to avoid most of the time. He lived at the tail end of the building's spiral. There was a second Nautilus complex across the street and some smaller buildings with mixed-use amenities. The whole community had been built in the last few years and had the vague appearance of a Scandinavian toy set.

While he had been in Cambridge teaching, someone had entered his apartment. Everything seemed in order when he walked inside, but the security app on his phone logged the door opening and closing in the midafternoon. His work for Agipan kept him up at night, and he wondered if his mental acuity was suffering along with his classes, but he trusted the data. After a weary search inside, he found nothing amiss and went out to assess the exterior. It occurred to him that rather than taking any possessions, the intruder might have introduced some foreign object to the residence. He was considering possible locations for surveillance devices when he heard footsteps approaching.

It was his neighbor Prisha, an elegant woman of Indian descent, who always seemed to be looking down her nose at him. She worked for some Merit management company and would probably kick in his door herself if she discovered that he was a founding member of the Resolution Council. But to her and everyone else in Cedar Ridge, Duncan was just a reclusive blemish on the otherwise sparkling neighborhood.

"Hey," Duncan mumbled as she turned toward the apartment next door. "Do you know if anyone was working on the houses today?" The intrusion might have been benevolent. Cedar Ridge had a certain amount of shared resources and labor, so personal property sometimes grew ill-defined (that was part of why he moved here), but circumventing the myth of isolationist housing was messy business. He still didn't want anyone touching his stuff.

"I don't think so," Prisha shrugged. "Is something the matter?"

"No…" he replied, not wanting to involve her. "I must have forgotten to lock the door this morning."

"Alright," she looked at him with pity. "Have a good night." Duncan squinted at her as she turned away. How long had she lived next to him? Had she been at work all day?

On his phone, Duncan pulled up security footage from a camera mounted above his door and scrubbed through the timeline to the mysterious entry. Nothing but young cyclists enjoying the car-free street. That meant either the door log was buggy or the video had been falsified; he hated contradictory data.

Duncan went into the city to teach economics once a week but spent most of his time poring over reports from Themis. He exchanged messages with other members of the Committee about how their roadmap was faring now that the alien world was host to something resembling a society. The work was never-ending, and he reveled in the new problems each new day offered: water filtration, shipping schedules, and representational politics. It was all interconnected and he felt like one of the only people on two planets who could see the full picture.

But as much as he loved his work, the universe was not cooperating. He had just walked out of a long argument with his department head. Apparently, he was focusing too much on hypothetical economics in class (which were in fact not hypothetical, but Themesian), rather than "preparing students for life on Earth." Which seemed like a joke to him — what life? Half the planet had already descended into a police state or worse. A student had asked him last week how to secure a job that could help her pay for her mother's medical bills. He told her that on Themis there were no medical bills.

The chief architect of this better society, Oliver Park, was still lying low after the incident in D.C. and while Duncan wasn't as important as the founder of Agipan, the pressure and secrecy made him feel nervous in public. Now he was drawing the blinds at home and changing his WiFi password once a week. Maybe he'd do it daily now.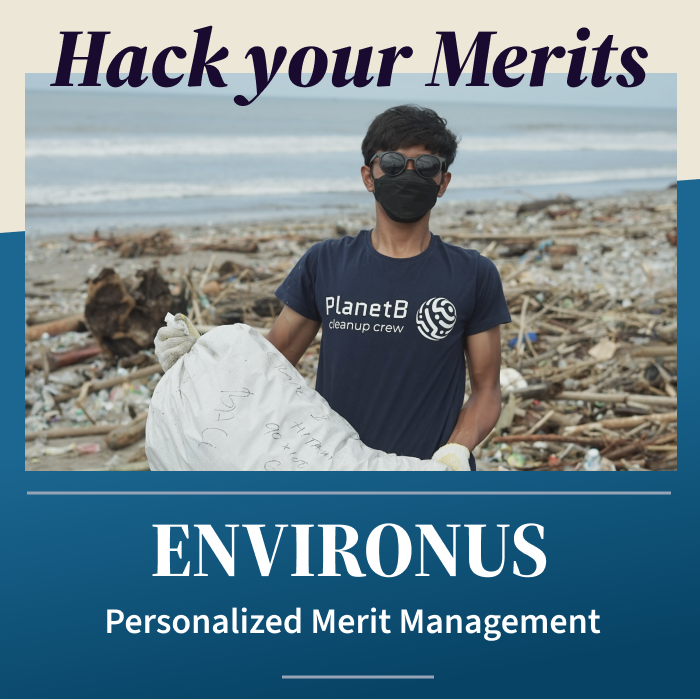 He scanned the news as dusk settled in: civil unrest in India as drought tore into the food supply, an ongoing attempt to recreate the albedo of melted ice caps with a flotilla of black spheres, plus the latest gossip on the Merits of celebrities and everyday people made famous by their scores. The encryption and security protocols he used for his job were rigorous but looking around the room at the piles of books and folders, Duncan thought it would be easy to guess the nature of his work. An intruder wouldn't even have needed to take anything; they could just photograph his scribbled notes and printed schematics. Stupid not to keep everything in a safe, but it would need to be a big one. He had backups, of course, both encrypted in the cloud and stashed on drives.
There could be mics or cameras installed in the apartment, broadcasting over radio waves. He could invite Agipan techs to do a sweep, but making such a call would tip off whoever was listening. He'd buy a radio scanner tomorrow, but the first thing to check would be his modem. He didn't have a landline, so that would be the easiest interception point. As he unscrewed the plastic case, Duncan pondered the datastreams whizzing through the cables and air around him.
One of the first things the colonists did when they arrived on Themis was to establish a wireless communication network. The science team wanted satellites for monitoring weather and celestial cartography but establishing long-range communications had been even more important to facilitating planetary exploration. After a lifetime of constant connection, the silent expanse of Themis must have seemed primordial to the first colonists.
Transporting rockets through the portal was impossible and constructing them on Themis was problematic for a million reasons, so it had been Duncan who first suggested balloons. Weather balloons could deliver small payloads into orbit, but as more teams arrived through the portal, more requests for hardware came along, and the proposed satellites got heavier and heavier.
On Earth, the crowded sky included modular satellites that were sent up individually to relay information like orbital semaphores, or physically join together like Lego bricks to reduce the need for carbon-intensive rocket launches. But that required having a wireless network in place to communicate with the satellites, so Duncan introduced the group to solar balloons, which used the heat of the sun to generate buoyancy. Soon there were enormous black shapes lurching off the surface of Themis, hundreds of meters long and crafted from engineered fabric that had almost no weight itself. Increasingly sophisticated hardware was lifted into orbit and the voices of the early explorers wrapped around the planet's horizon, even as they were incapable of reaching back to Earth.
The Portal still scrambled any signals they transmitted through it, but the Themesian infrastructure had evolved a lot over the years. Electrical grids and plumbing radiated through the colony, but the airwaves were still quiet compared to the cacophony of electromagnetic waves that enveloped Duncan in his apartment. He plugged the modem back in after inspecting its innards and saw a notification on his phone from the secure Agipan chat.
Lydia Munroe

lmunro

How's it going brainiac?

dtupper

Been better, thanks.

lmunro

You still teaching these days? Maintaining that civilian persona?

dtupper

Based on the looks my neighbors give me, I don't think so. It feels like my mind is on Themis, and I'm sleepwalking through the day. Apparently I'm not covering enough Terran economics in class, according to my boss at Harvard.

lmunro

Well, I'm glad we have you watching over us. You're the genius behind this thing, not Park.

dtupper

Have you heard anything about him?

lmunro

Nothing for sure, but I think he's on Themis... I'm still confined to the way station, but everyone here was running around like crazy this morning. Heard something about an unscheduled departure. Not many folks can just show up and waltz through the Portal, you know?

dtupper

Wow, he hasn't been on the surface in a while.

lmunro

Yeah, well he shouldn't expect the same luxury he's used to on Earth when he gets there! Every bunk's the same, right?

dtupper

Well not exactly, but that's part of the rationale for periodic housing rotation.

lmunro

lol, I know... You wrote the rules, but I live there remember?

dtupper

Speaking of rules, how do you think we can get everyone on the surface to stick to the Resolution more consistently? Put a stop to some of the behavior outlined in your report?

lmunro

Well, you could let us make some updates for starters.

dtupper

You can pitch those to the Steering Committee on Themis.

lmunro

I'm talking about BIG changes. Maybe start the first branch colony.

dtupper

That's not scheduled to happen until we clear 1000 colonists.

lmunro

Yeah, that's what the Resolution says. But plans change. Even your country's Constitution had amendments. The first draft was an okay start for a bunch of white guys, but your politicians forgot how to make revisions and look where that got ya.

dtupper

I am curious how policy variations would play out in a second colony. It's hard designing for things you won't live to see.

lmunro

You could always come planetside.

dtupper

I don't think so.

lmunro

Why not? I'd be glad to have you with us. You're the best part of my visits back to this ash heap 😉
Looking up from his screen, Duncan listened to the soft chorus of birds settling in for the night. He imagined the alien quiet of Themis, the mossy rocks and foaming coastlines. He thought about his family, colleagues, and the vast majority of people he had ever met, who would live and die on Earth as if he vanished from their lives. Lydia had done it, but she was younger than him — an anarchist hacker from New Zealand who seemed eager to dispense with the status quo and build something new.
Lydia Munroe

dtupper

Okay, I think it's time.

lmunro

Really??? That will make your job so much easier. Once you can see what it's really like.

dtupper

When are you going back?

lmunro

Tomorrow. It will take you at least a week to get processed and transported to the departure point. But I'll see you on the other side!
A cascade of procedures rattled around his head, from liquidating his finances to what he would eat for breakfast (toast). Most of the Resolution Council was already on Themis, and with Park there, it felt like leadership was rolling up the carpet and retreating from Earth for good. Closing out of the secure messaging app, he looked at his Merit score for the last time and thought how lucky it was that he didn't have to play the game like everyone else. He didn't like games, but maybe on Themis he could be the type of person who did.